2017 Early Bird Redskins Mock Draft I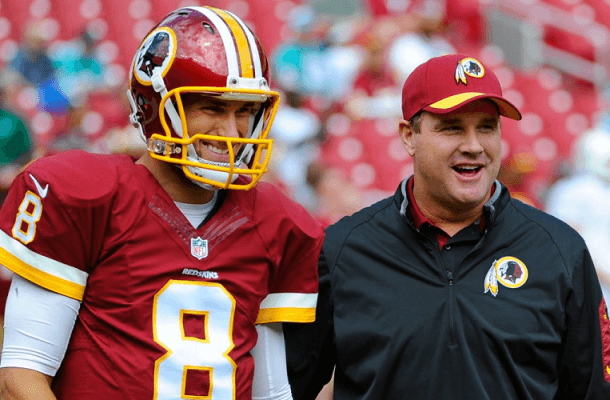 The Washington Redskins are coming off a successful 2015 season and looking forward to continuing the energy into 2016. The team lost a few key players this offseason such as Terrance Knighton but they were able to hang onto the most important player they have right now: QB Kirk Cousins.
In the 2016 NFL Draft, Washington selected WR Josh Doctson with their first round pick. In the second they grabbed S/LB Su'a Cravens, and in the third followed up with CB Kendall Fuller. Those three picks are among the best on paper that ANY team selected with their first three selections.
So how does Washington follow up in 2017?
Check out DraftP's 2017 Redskins mock draft to find out:
At this time of the year mock drafts are more or less for giggles, still is a good time to start. Redskins needs: DT, WR, S, RB, DE, ILB, C, OLB
1. Redskins: Mike Williams WR Clemson

Rd. 1, Pick 22. The Redskins select WR Mike Williams 6-3, 220 Lbs. Williams was being considered as one of the top wideouts in 2015 before an freak injury ended his season. Williams and Josh Doctson would be a nice combination for the Redskins future passing attack.
2. Redskins: Quin Blanding S UVA

Rd. 2, Pick 54. The Redskins select FS Quin Blanding 6-1, 215 Lbs. from UVA. Quin is going to be on everyone of my mock drafts until he is drafted into the NFL so get used to it. His father and I went to high school together and he is a big time Redskins fan. If Quin comes to the Skins I would be willing to bet he wears his dad's old number (#22). D. Hall looks to be holding down the FS position for the near future but the Skins still do not have any long term plans there in place yet. I'm throwing Quin's name in the hat for the guy that will man that position after D. Hall retires. Quin has all the tools to be a solid pro player.
3. Redskins: Corey Clement RB Wisconsin

Rd. 3, Pick 86. The Redskins select RB Corey Clement 5-10, 219 Lbs. Clement should be a steal in the 3rd round and if Matt Jones can't handle the starting job Clement could become the teams work horse.
4. Redskins: Vince Biegel OLB Wisconsin

Rd. 4, Pick 117. The Redskins select OLB Vince Biegel 6-3, 246 Lbs. from Wisconsin. Biegel is the type of blue collar defender Redskins GM Scotty Mac likes to draft. The Redskins are showing a trend to draft 3 down defenders and Biegel fits into that mold with his potential and versatility to play either ILB or OLB.
FLIP THE PAGE BELOW TO CONTINUE!
More picks after the jump!!!
Pages: 1 2