Ultimate Washington Redskins Mock Draft VI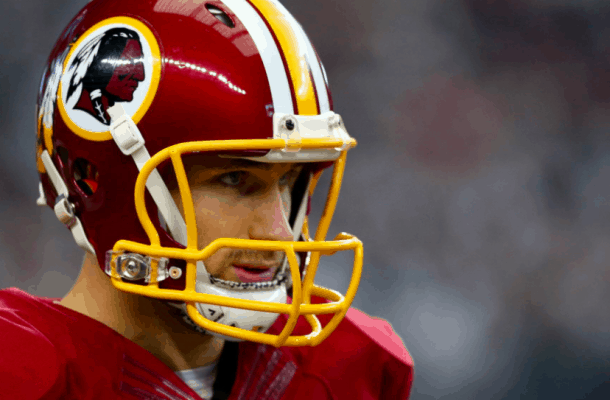 We all know now that the Redskins have entered a new winning era of football. Kirk Cousins graciously led this team to the playoffs where they were overmatched in the Wild Card round by the Green Bay Packers.
What do they need to do to get over the hump? Should they draft some linebackers? Corners? A boss WR?
Let's check out what the fans think. Draftp has blessed us with his new projections.
Check out his 2016 Redskins mock draft picks below:
This is a draft I just pulled on Fanspeak's On the Clock draft site using the latest Prospect Rankings from CBS Sports with NO TRADES. My goal in this draft was to finish fixing the O-line and to add much needed depth to the Redskins secondary. Lets see how I did. Team Needs: DT, DE, C, WR, S, CB, RB, G, ILB
1. Redskins: Ryan Kelly C Alabama

Rd. 1, Pick 21. I selected C Ryan Kelly 6-4, 311 Lbs. (Overall Prospect Rank 26). Kelly is the top center in the draft. Coming from a pro style offense at Alabama, Kelly is a natural fit in the Redskins power running game. Kelly is strong with 26 rep in the bench press at the NFL combine and has a nice combination of speed 5.03 in the 40 to go alone with that strength. Kelly is both and excellent run and pass blocker that will be the starting center day one.
2. Redskins: Joshua Garnett OG Stanford

Rd. 2, Pick 53. I selected G Joshua Garnett 6-4, 312 Lbs. (Overall Prospect Rank 60). First of all Garnett is the 2015 Outland trophy winner. Coming from a pro style offense at Stanford Garnett is a natural fit in the Redskins power running game. Garnett is very strong with 30 reps in the bench at the NFL combine. The Redskins could use a real stud on the left side of the O-line next to OT Williams. Garnett has good feet and is good at both run and pass blocking.
3. Redskins: Karl Joseph S West Virginia

Rd. 3, Pick 84. I selected SS Karl Joseph 5-10, 205 Lbs. (Overall Prospect Rank 68). Joseph falls to me at 84 do to an injury that cost him all but 5 game in 2015. Joseph is a dominate player that can take over a game. He is one of the best hitters coming out this year that will fill a huge need for the Redskins in their defensive secondary which currently is paper thin.
4. Redskins: Harlan Miller CB SE Louisiana

Rd. 4, Pick 120. I selected CB Harlan Miller 6-0, 182 Lbs. (Overall Prospect Rank 133) Miller is a solid press corner with good ball skills. Improved his draft stock with a solid showing at the Senior Bowl. Improved his 40 time in his pro day to 4.54. Has good height and length but needs to fill out his frame.

You already know the draft continues:
Click Here for Rounds 5-7
MORE PICKS WHEN YOU CLICK THE LINK ABOVE