Ultimate Redskins Mock Draft Pt. VII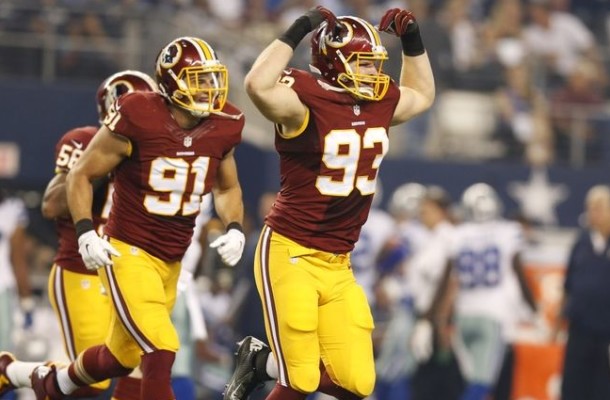 I cannot believe it but the 2016 NFL Draft is just a couple of days. Already we have seen a few major trades and undoubtedly there will be more in the coming days.
There will be players passed on, players reached for, and moments we will all remember forever.
So what moments will Skins fans get to experience? Will they draft a competitor for Kirk Cousins? Will Matt Jones get competition at RB? Will the WR core get rounded out? Or will the defense get beefed up particularly at defensive back?
Let's take a look at Draftp's latest projections.
His Latest 2016 Redskins Mock Draft Below:
Team needs are: DT, CB, S, C, DE, G, RB, WR, ILB
1. Redskins: Ryan Kelly C Alabama

Rd. 1, Pick 21. I selected C Nick Kelly 6-4, 311 Lbs. Ideally I would have the Redskins trading back a few spots and then selecting him but I would totally be ok if they took him at 21. I think he would be a perfect fit in the Skins O-line.
2. Redskins: Karl Joseph S West Virginia

Rd. 2, Pick 53. I selected SS Karl Joseph 5-10, 205 Lbs. Man a lot of people love the way this kid plays and I swear I think I see him in just about everyone's mock draft on this site. The kid plays with toughness and seems to have a lot of upside.
3. Redskins: Jaylon Smith OLB Notre Dame

Rd. 3, Pick 84. I couldn't help but draft ILB/OLB Jaylon Smith 6-2, 223 Lbs. This is purely a value pick, I banking that this superior athlete will bounce back from this devastating knee injury. The best scenario for the Redskins would be to pick up extra draft picks via trade and then draft Smith knowing that he might not be on the football field for a whole year.
4. Redskins: Javon Hargrave DT S. Carolina St.

Rd. 4, Pick 120. I selected DT Javon Hargrave 6-1, 309 Lbs. from S. Carolina St. Hargrave really impressed me at the Senior Bowl he was virtually unblockable. I see him being able to play anywhere on the D-line even at NT. The Redskins really don't use a traditional NT but more of a hybrid that can do both pass rush and take on a double team, Hargrave can do that. He would be a good fit.
WAIT A MINUTE! This draft continues:
Click Here For the Rest of this Draft!
More picks after the jump!