Latest Dallas Cowboys Mock: For The Ages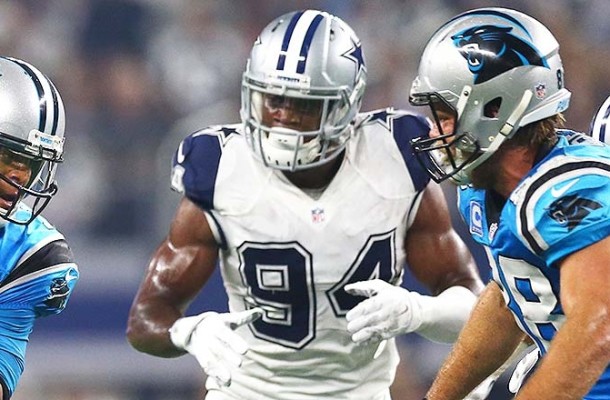 Dallas just hosted Wrestlemania 32 in Jerry's bilion-dollar stadium. It was an amazing event, but the fans of Dallas would like to celebrate an ever bigger event next year.
With Tony Romo coming back from his back injuries and Dez Bryant in the prime of his career its either now or never for the Cowboys. They are getting a lot of guys back on defense, the distraction of Greg Hardy is gone and they found a more than serviceable replacement for Demarco Murray in Darren McFadden.
So what does Dallas need to do to get over the hump? Cowboys4life has us posted with his thoughts.
Check out his latest 2016 Cowboys mock draft below:

1. Cowboys: Jalen Ramsey S Florida State

The Cowboys luck out and get the #1 Prospect of the draft. Ramsey is a flat out star, he does everything well in the secondary. He and Jones will be a fresh new look for the Cowboys for years to come.
2. Cowboys: Corey Coleman WR Baylor

Round 2. The Cowboys get another steal in Coleman. He is not the fastest but does an amazing job at getting the ball at the highest point. He is a playmaker that can make plays in space. The Cowboys WR Depth just got unreal.
3. Cowboys: Chris Jones DT Mississippi State

Jones ia a talented player who is on the verge of being a great player
4. Cowboys: Zack Sanchez CB Oklahoma

Sanchez has a great IQ for the game and is always in the right spot
HOLD UP! This draft continues:
Click Here For the Rest of this Draft!
More picks after the jump.