Eagles Trade for the #2 Pick in the Draft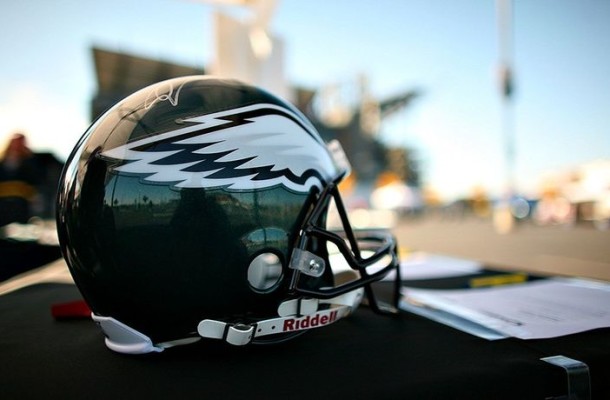 The trades are coming in fast and furious. The Doug Pederson led Philadelphia Eagles are trying to rid themselves of the stigma from the Chip Kelly era and are going to do it in style. The first move of his first draft season? Jumping up and grabbing that #2 overall draft pick.
The Eagles have traded five picks to the Cleveland Browns to get that coveted #2 pick behind the LA Rams.
Here are the details of the trade: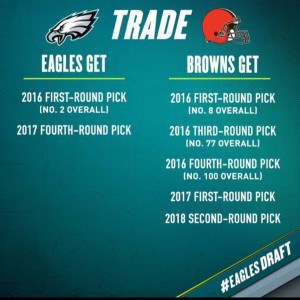 Hopefully this helps the Browns provide some help for RGIII, and hopefully they don't regret passing on Carson Wentz or Jared Goff in a few years (perhaps Deshaun Watson 2017?)
Eagles just gave Bradford and Daniel all that money… only to draft Goff or Wentz?

Maybe they are after Laremy….

— Mockdrafthq.com (@MockDraftHQ) April 20, 2016