Denver Broncos Trying to Complete Trade for Colin Kaepernick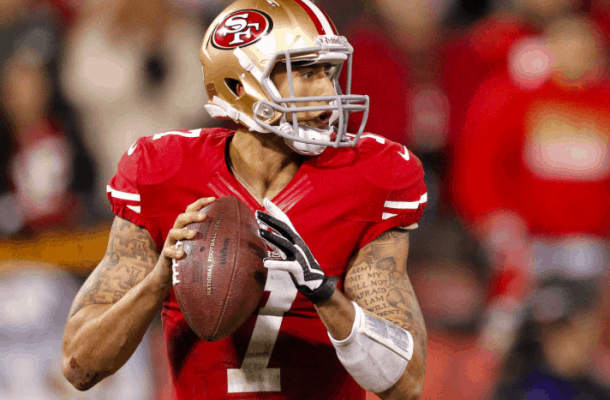 The Denver Broncos are trading for Colin Kaepernick per ESPN's Adam Schefter. This is a trade the Broncos have apparently been working on for a while now.
While working out the trade, the Broncos rejected free agent QBs Ryan Fitzpatrick and Robert Griffin III. It seems like John Elway has his eyes set on his man and that man is Colin Kaepernick.
The only problem?
The Broncos need Kaepernick to come down on some of that guaranteed money:
Should Denver and Colin Kaepernick agree to a restructured contract, Broncos then expected to trade mid-round pick to SF to complete deal.

— Adam Schefter (@AdamSchefter) April 2, 2016
Working out trade comp for Kaepenick was easy part. Tougher part is convincing Kaep to take less guaranteed $. It's why trade not yet close.

— Adam Schefter (@AdamSchefter) April 2, 2016
Kaep led the 49ers to a Super Bowl 47 appearance behind his dynamic running ability and a monster defense. Maybe we will see some of this in Denver.
At the very least we'll see his girl Nessa in some Denver blue and orange, and that's #bestforbusiness.