7 Round Chicago Bears Mock Draft: Drafting a QB?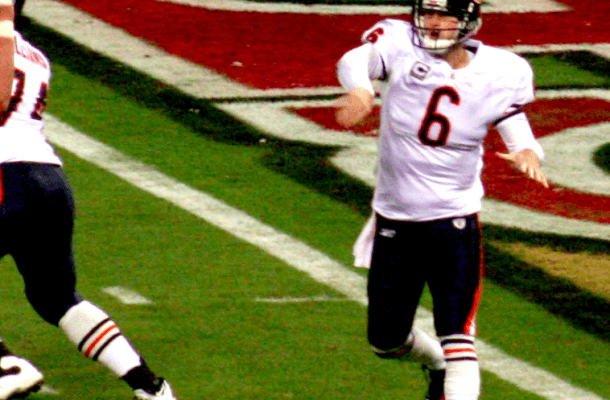 Will the Chicago Bears ever get rid of Jay Cutler? It doesn't seem like it. Just when you think Jay's on his way out of town he finds a way to pull some of that jaw dropping arm talent out of nowhere to shut the doubters up for a few games.
All is not lost. The Bears lost by less than 6 points eight times last year. If they can get that defense right and a healthy Kevin White they will likely make the playoffs next year and it will be the Minnesota Vikings sitting at home.
But what if for some odd reason the Bears do decide to draft a quarterback?

Drafting a QB would disrupt the entire draft and completely change how the Bears operate in the war room.
Thankfully, Onebigboy70 has provided a new 2016 Bears mock draft that projects exactly this.
Check it out below:
1. Bears: Paxton Lynch QB Memphis

I know, right??!! No other team wanted to trade up to the 11 spot. Plus just picture the near future. Paxton Lynch throws a deep post to Kevin White cutting through that tough wind of Chicago….. for 6!! I like it!!!!
2. Bears: Germain Ifedi OT Texas A&M

3. Bears: Jordan Jenkins OLB Georgia

4. Bears: Austin Hooper TE Stanford

5. Bears: Jordan Howard RB Indiana

4th round pick via trade with the Patriots
This draft continues:
Click here to see rounds 5-7
More picks AFTER THE JUMP!