Here's the Reason Denver Didn't Sign RG3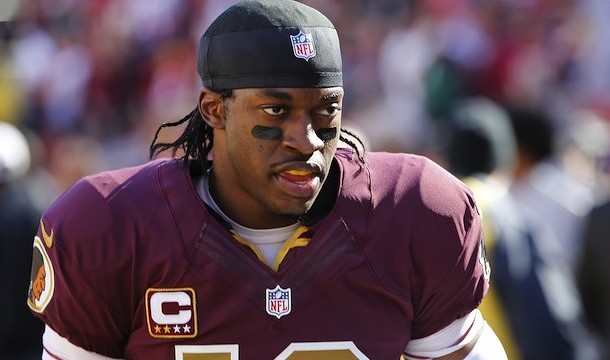 Robert Griffin III was one of the best quarterbacks available in a pretty bad 2016 quarterback market. After Brock Osweiler was snatched up by the Houston Texans, RGIII was pretty much the second best option on the market after proven veteran Ryan Fitzpatrick.
Fitz is still negotiating with the Jets and will probably get paid after they miss out on a QB in the draft meaning that the Denver Broncos had their choice of RGIII, Colin Kaepernick (via trade) and everyone else out there.
….they chose Mark Sanchez. Mark Sanchez.
It's going to be a long season. But why didn't the Broncos sign RGIII? Word is that his previous coach Mike Shanahan didn't help his case.
Here is what's being reported Shanahan told the Broncos:

Griffin definitely was interested in the Broncos; he grew up a fan of the team. The problem for Griffin is that the coach and G.M. of the Broncos have ties that are too close to Griffin's first coach in the NFL.

As explained by Mike Klis of 9News.com, the Broncos considered Griffin but ultimately opted not to pursue him.

"[A]fter making a few phone calls, Elway was concerned about Griffin's character," Klis writes. "Elway never did express interest in the former Washington quarterback who was the NFL's Rookie of the Year in 2012 but had several fallouts with Coach Mike Shanahan, offensive coordinator Kyle Shanahan and teammates."
It's pretty disturbing that Mike Shanahan can still call shots in Dove Valley but that's what happens when you have ring protection. It also doesn't hurt that the team President is the QB he won those rings with as well.