Did NFL.com Experts Mock Jalen Ramsey too High?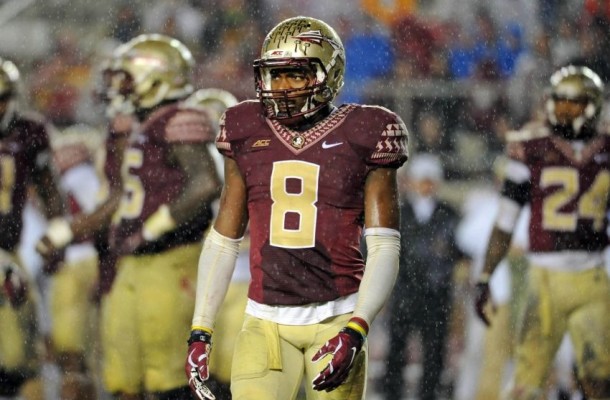 FSU's Jalen Ramsey is one of the best athletes to come in the draft process in a long time. A collegiate long jumper, Ramsey probably could have chosen to pursue a career in the olympics if he didn't catch the football bug.
Ramsey put up crazy combine numbers of 4.41 in the 40, 41.5 vertical jump, and 135 broad jump after a very successful career at Florida State.
And that is why the buzz is crazy around him right now. So much so that not one but two NFL experts (Bucky Brooks, Charles Davis) have mocked him #1 overall to the Titans.

Do I think a DB will go #1 overall? Nope. There is too much pressure on that pick to use it on a CB. Just due to the nature of the position the expectations would be something that Jalen could never fulfill. He literally would have to lead the league in INTs his rookie year and give up two or less TDs or he'd be called a bust.
The positional value is at OT and Laremy Tunsil but we'll see. Maybe the NFL guys know something we don't!