Newport NJ Mall Easter Bunny Fights Customers [Video]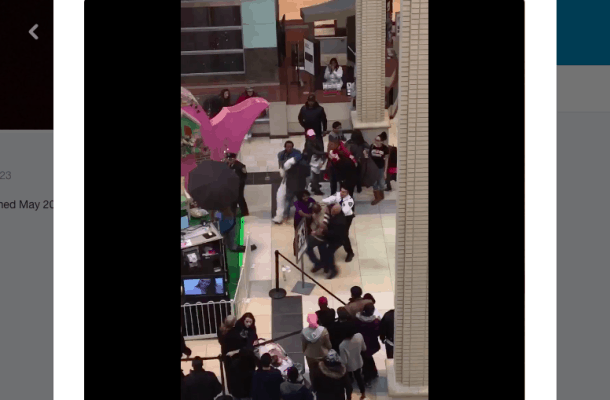 Easter is coming up. Looks like one person is not so happy about it.
I actually don't know what is going on. But I do know that this video was apparently recorded in Newport NJ and it features a guy in a headless Easter Bunny costume fighting with some other customers.
Hilarious. Utterly hilarious. Something like this is definitely not out of the ordinary mall trip.
Easter bunny throwin the hands @ Newport Lmfaoo pt1 pic.twitter.com/Y7goiuf4Ap

— Kev (@2jrb123) March 20, 2016


FLIP THE PAGE BELOW FOR PART 2
Pages: 1 2