Miko Grimes Rants on Brent Grimes' Time in Miami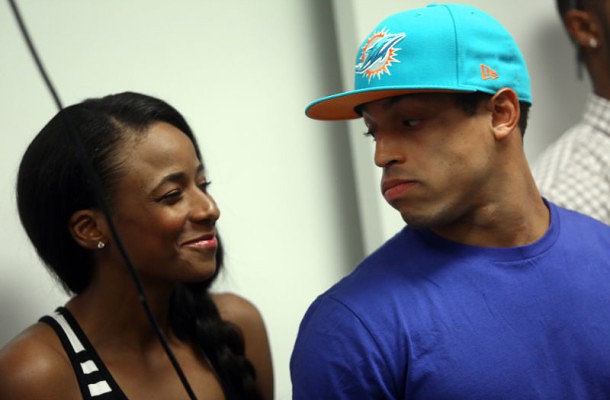 Miko Grimes is the very outspoken wifey of Pro Bowl CB Brent Grimes, formerly of the Miami Dolphins. Let's get into that word formerly in the context of this story.
Apparently Miami brass was not too fond of Miko's twitter fingers and consistent rants/criticism of the squad and quarterback Ryan Tannehill. Instead of posting hearsay I'll let you check out the tweets for yourself: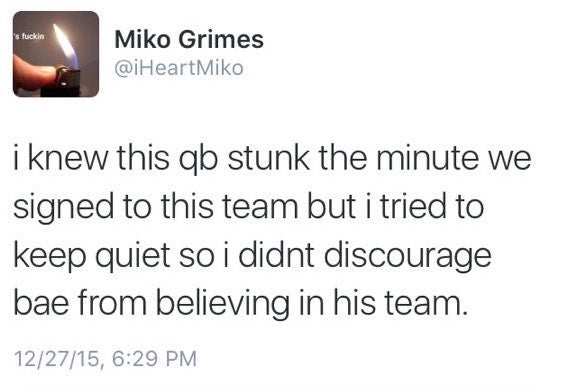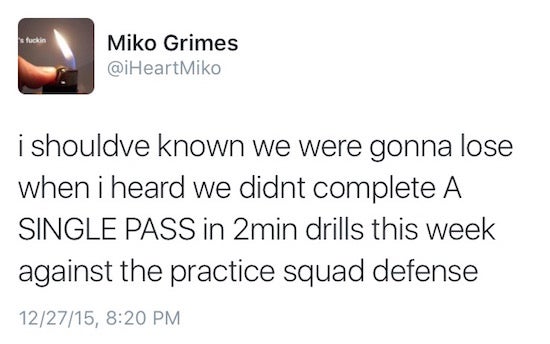 So its no surprise that rubber met the road and the Dolphins told Grimes to take a serious paycut or he and Miko could see the door. Well… the Grimes' left but not before Miko dropped #bars on the who Miami Dolphins staff, record label, and crew: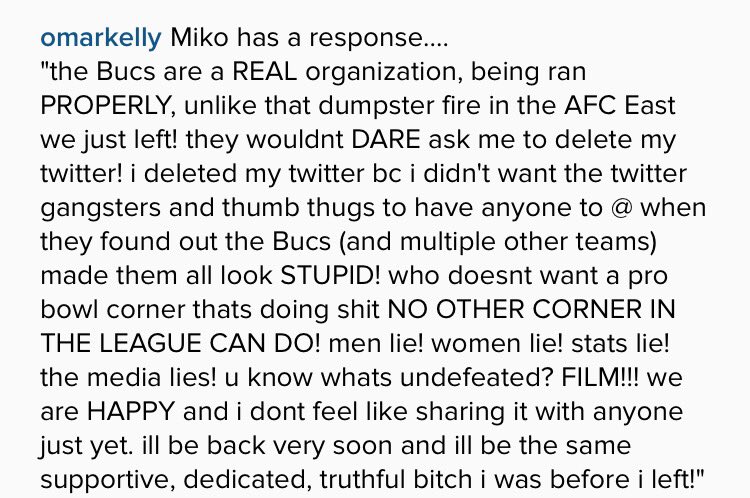 All first verse. All first verse.