Carson Wentz Cleveland Browns NFL 2K5 Simulation [Video]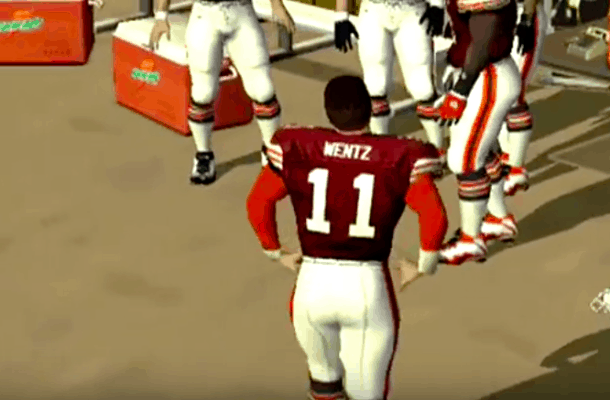 How would it look if NDSU QB Carson Wentz was drafted to the Cleveland Browns? Well, it could happen. A lot of top draft pundits are projecting the Browns are going to pick the Bison's QB with the number two overall pick.
How would it look if the Browns did pick him? How would Carson Wentz look slinging the pigskin in front of the Browns' faithful fans?
Luckily we have footage from Youtuber MilesDawkins247 to see how it would look. Enjoy the video below of Carson in his #11 Browns uniform taking on the former Cleveland Browns, the Baltimore Ravens.
Being that this footage is simulated in NFL 2K5 it may be foreign to some younger people out there. Let's just say that 2K was doing their thing in the early 2000's and EA Sports made a very competitive move to get exclusive NFL rights that 2K never recovered from. All Pro Football 2K (PS3, Xbox 360) showed the age of this engine but at the time 2K5 came out the gameplay was considered better than Madden.
This game still includes certain presentation aspects that Madden is yet to implement. If you've never played the game I suggest you grab it for a couple of bucks online and check it out!