Ultimate Washington Redskins 2016 Mock Draft III
Updated: February 26, 2016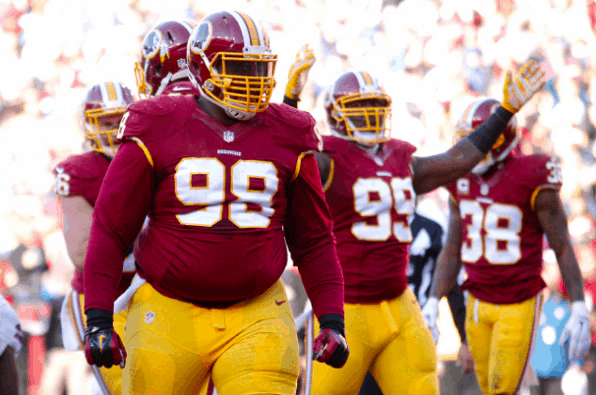 We are weeks away from the 2016 draft. The new league year has many teams ready to make hard decisions regarding some of their impending free agents. Where will Von Miller, Josh Norman, and Kirk Cousins end up?
Well if you are a Redskins fan you probably hope that at the very least Kirk is among the big names that get franchised for 2016. Regarding the rest of the offseason let's take a look at who the Skins might want to target in the 2016 draft.
Draftp has dropped his latest Redskin's mock draft.
Check his picks out below:

This is my pre combine mock draft with no trades. In this scenario I have the Redskins ignoring the DL and ILB which they have addressed in FA this allows the Redskins to improve talent at other skill positions and OL. Going into the 2016 season I only see 3 spots on the OL that the starters are a lock LG and C are up for grabs. I would love to see the Skins invest in the running game and finish building the O-line. I'm not sold on Lauvao being 100% after last seasons injury, I do not think Long has what it takes to be a starter in the NFL but can be a valuable back up for all the OL positions and Kouandjio's knees will always be a major concern which means your in trouble if he ever becomes a starter. I hope I'm wrong about him. Anyways I hope you like my draft and leave objective comments below.
1. Redskins: Ezekiel Elliott RB Ohio State

Rd. 1, pick 21. The Redskins select RB Ezekiel Elliott 6-0, 225 lbs. I can't remember the last time the Redskins drafted a RB in the 1st round but with the Skins allowing Alfred Morris to hit FA and do to the fact that Matt Jones puts the ball on the ground way to much to be a starter makes this move less far fetched than it seems. There is no doubt that Elliott will bring elite talent to the Redskins and the bottom line is he will help the Redskins win tough games.
2. Redskins: Nick Martin C Notre Dame

Rd. 2, pick 53. The Redskins select C/G Nick Martin 6-4, 296 lbs. You better believe that Bill Callahan wants to get his hands on another Martin. Martin is one of the few centers coming out of college this year that can immediately challenge for a starting job. Martins skill set fits what the Skins are trying to do.
3. Redskins: Joshua Garnett OG Stanford

Rd. 3, pick 84. The Redskins select G Joshua Garnett 6-4, 317 lbs. The Redskins would love to get their hands on this Outland Trophy winner. Garnett has the size and functional power you want in a nasty guard prospect. In fact the only real knock on this kid is he is a bit of a leaner at times but Callahan will straighten that out fast. I see Garnett as an eventual starter at LG.
4. Redskins: Harlan Miller CB SE Louisiana

Rd. 4, pick 121. The Redskins select CB Harlan Miller 6-0, 182 lbs. from SE Louisiana. Miller had a good Senior Bowl week and has been rising up draft boards. With a good showing at the NFL Combine this week might give him some day 2 considerations.
5. Redskins: Miles Killebrew SS Southern Utah

Rd. 5, pick 158. The Redskins select SS Miles Killebrew 6-1, 219 lbs. from Southern Utah. Killebrew has good size and mobility, solid tackler that brings the wood. average coverage skills, will make his home in the box in run support.
Click here for rounds 6-8!
More picks after the jump!