Super Biased: Super Bowl 50 Prediction
Updated: February 7, 2016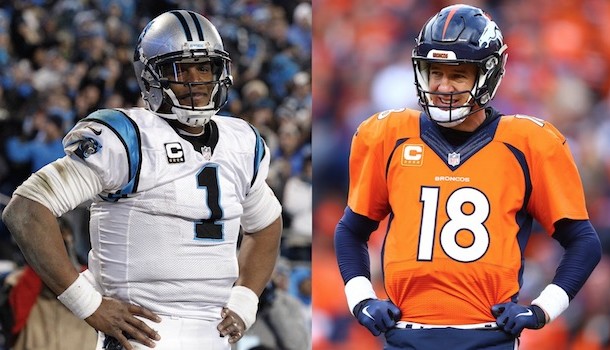 Cam Newton and the dabbing Panthers are looking to claim their first Lombardi Trophy this Sunday in Santa Clara, California. The only problem is that the legendary Peyton Manning and the Denver Broncos are looking to avenge their Super Bowl loss from two years ago.
So what's going to happen? Who's going to win?

I'm 100% biased. Look at the site colors. How did you think this article was going to go?
The Denver Broncos will win this game. At least in my mind they already have.
To give you a football reasoning it comes down to this: can Denver keep up with Carolina's scoring or slow it down enough to sneak a win?
Week 17 was the resurgence of Peyton Manning. It was also the beginning of a new chapter of his career. No longer was Peyton the young gunner, he was reduced to a backup in the season finale watching Brock Osweiler do his best but fail to move the ball consistently. Manning came into that game and did just enough to rally Denver to a 27-20 win that sealed home field advantage.
In that game Denver realized something. Peyton learned something. As long as Peyton isn't asked to win the game with his right arm Denver has a chance with this defense versus anyone. Even Superman Newton.
Cam Newton can't throw bombs to Tedd Ginn Jr. if he's on the sideline with a towel on his head. And that is exactly what Denver is going to do. It will be an ugly win behind a lot of ball control and rushing game, but its how it has to happen.
With Peyton Manning "reduced" to a game manager you highlight his biggest advantage over the defense in his preparedness and you minimize his physical disadvantages. You allow the defense to rest and you force Cam Newton and the Panthers to try to make up for lost possession time.
I don't hate Carolina so it's really hard to see it any other way. Denver has to play like a Madden clock cheeser or they simply won't have a chance. Gary Kubiak understands this and Peyton Manning's body has forced him to understand this as well.
Denver grinds their way to an ugly 19-14 victory.