The NBA Dunk Contest Made Josh Norman Come Out of Hiding After SB50 Loss
Updated: February 19, 2016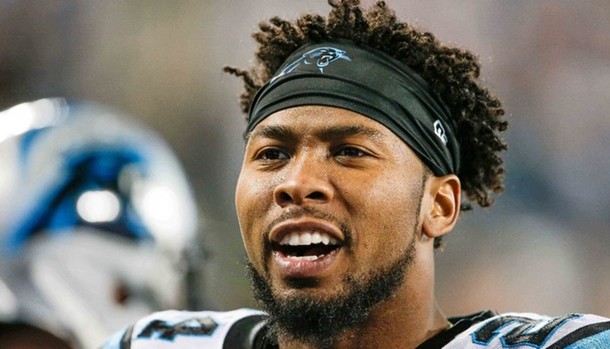 Josh Norman is finally coming out of his cave after talking mass amounts of trash about Odell Beckham Jr, the media, the Denver Broncos and anything else that ticked him off leading up to Super Bowl 50.
The Panthers' star DB was so amazed by the NBA's latest dunk contest that he had to work those #TwitterFingers:
This #DunkContest made me break my silence, that's how ##INSANE!!! Both you guys where, 2winners in my book✊🏽
I needed that.. Thanks #NBA

— *Joshua R. Norman (@J_No24) February 14, 2016
If I recall correctly this is the same Josh Norman that was crying after the game but showed up to the media day in a Rey Mysterio mask. Hopefully he moves with a bit more humility after that loss. We all have to take a L sometime.
Take a look back on the dunk contest below: