Dante Fowler's Baby Momma's WWE Smackdown Brawl [Video]
Updated: February 24, 2016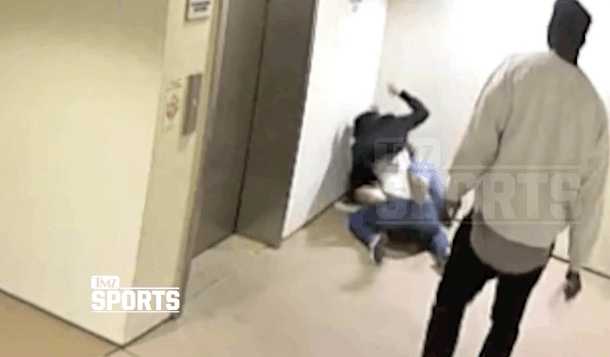 Dante Fowler is one of the biggest enigmas in the league right now. Drafted third overall, he suffered a serious ACL tear and sat out the entire 2015 season. 2016 will be his official rookie season in the NFL and the Jags need his pass rush BADLY but that's not what you are here for.
You are here to see his baby mommas' throw down and put those hands on each other.
Check out the footage of Dante playing ref while the ladies fight like Sasha Banks and Charlotte at a NXT taping:

Even though it was caught on camera its much ado about nothing. They went to a private location and handled their business like adults. No one called the police. No one was taken to the emergency room.
People fight everyday, B.