Chicago Bears 7 Round Mock Draft: Senior Bowl Edition
Updated: February 1, 2016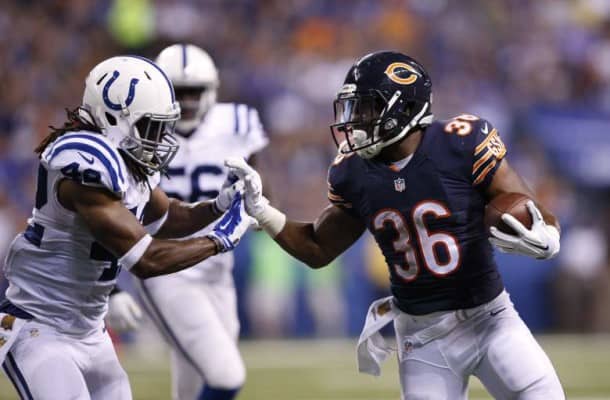 What are the Bears going to do going into 2016? We all know that in 2015 this team blew a lot of close games. As I stated before this team lost EIGHT of their last ten games buy six points or less. That is utterly heartbreaking if you are a fan of the Midwest Monsters.
Hopefully new coordinator Dowell Loggains can pick up where Adam Gase left off and open this offense up more. That's of course, if you can wrestle it from the conservative reigns of John Fox coaching philosophy.
What do the fans want? Well, Onebigboy70 has posted his new Chicago Bears 7 rounds mock draft with his thoughts on the matter.
Check out his mock below:

1. Bears: Noah Spence DT Eastern Kentucky

Chicago Bears select Noah Spence Eastern Kentucky
2. Bears: Vernon Butler DT LA Tech

Chicago Bears select Vernon Butler LA Tech
3. Bears: Braxton Miller QB Ohio State

Chicago Bears select WR Braxton Miller
4. Bears: Willie Beavers OT Western Michigan

Chicago Bears select Willie Beavers Western Michigan
Click here for Rounds 5-7!