49ers Announce Decision on Colin Kaepernick
Updated: February 24, 2016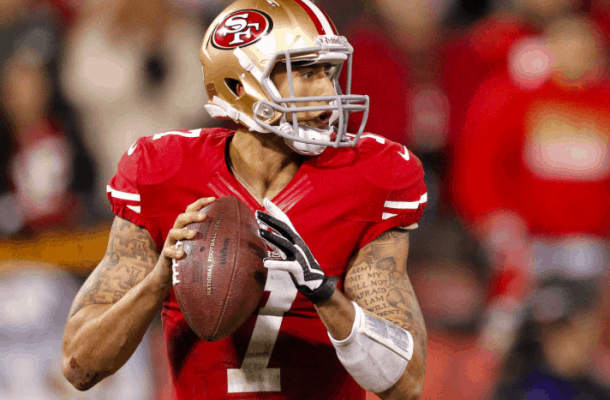 The fact of the matter in today's NFL game is that quality quarterbacking is hard to find. The league has 64 spots to fill between starters and immediate backups. The problem is that there are only a handful of reliable quarterbacks available on the market.
With that said, Colin Kaepernick will not be one of those quarterbacks on the market. The 49ers have announced that he will be on the roster and paid his roster bonus going into the new league year:
49ers GM Trent Baalke said Colin Kaepernick will be on roster April 1, when his $11.9M salary for 2016 becomes guaranteed. Kaep's a Niner.

— Adam Schefter (@AdamSchefter) February 24, 2016
The only other options really are Blaine Gabbert, reaching in the draft for maybe a Paxton Lynch, or backing the Brinks truck up at Kirk Cousins' house.
Let's see what Chip Kelly does with Colin's athleticism in 2016.