Washington Redskins 2016 Mock Draft: NFC East Champion Edition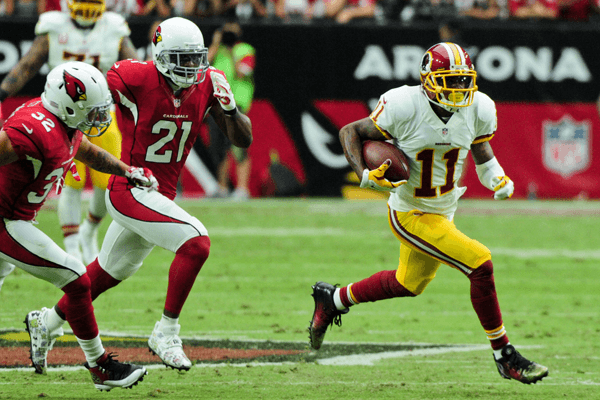 When it was all said and done the Washington Redskins won the NFC East. #YouLikeThat!
It was a weird year in which the rest of the division along with the Redskins struggled to put together a string of good games but in the end the Skins rallied and took it. Kirk Cousins ended the season on a historical statistical run and made head coach Jay Gruden look like a genius for switching QBs.
With the Skins firmly in the playoffs we will see what they have to bring to the table versus the Packers who are also having an up-and-down year.
Will the Skins win the Super Bowl? Until they are eliminated I honestly will not rule it out. Either way the future for this franchise is now with Kirk Cousins. How will this team draft around their new franchise QB? Check out how DraftP has projected Washington's 2016 offseason.
Check below for his latest Washington Redskins 2016 mock draft picks:

I'm very happy for my Redskins to win the NFC East and to get a playoff birth. In this mock draft I'm running the scenario of my Redskins winning Super Bowl 50. And why not…
1. Redskins: Jayron Kearse S Clemson

Rd. 1, pick 31. The Super Bowl 50 champions Washington Redskins ( boy that sounds good ) select SS Jayron Kearse 6-4, 220 lbs. Kearse is a freakish talent that has a lot of upside.
2. Redskins: Nick Martin C Notre Dame

Rd. 2, pick 64. The Redskins select C Nick Martin 6-4, 305 lbs. Martin is the most well rounded center coming out of this years draft.
3. Redskins: Scooby Wright III ILB Arizona

Rd. 3, pick 99. The Redskins select ILB Scooby Wright 6-0, 246 lbs. Wright is a steal at this point in the draft and can come in and win the starting job.
4. Redskins: Deon Bush S Miami

Rd. 4, pick 131. The Redskins select FS Deon Bush 6-1, 205 lbs. Bush is a natural FS that will bring solid depth to the Redskins secondary.
MORE picks after the jump:
Click Here For Rounds 5-7!