This Play Got Vontaze Burfict Suspended in 2016
Updated: January 12, 2016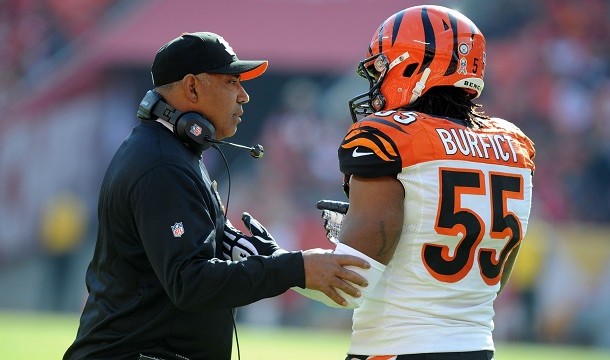 The NFL has reprimanded Bengals LB Vontaze Burfict for his hit on Antonio Brown during last weekend's playoff game versus the Steelers.
Hold the applause. No Burfict has not been thrown out of the league, but the league has docked him not one, not two, but three game checks for the 2016 season.
Bengals linebacker Vontaze Burfict will be suspended for the first three games of the 2016 season as a result of repeated violations of player safety rules.
Remember this is the same guy that came into the league with these type of safety concerns. I suspect that the Bengals will make some roster moves around this, who knows maybe he's not even a Bengals player next year.
Here is the video of the hit: