Ultimate Washington Redskins Mock Draft II
Updated: January 26, 2016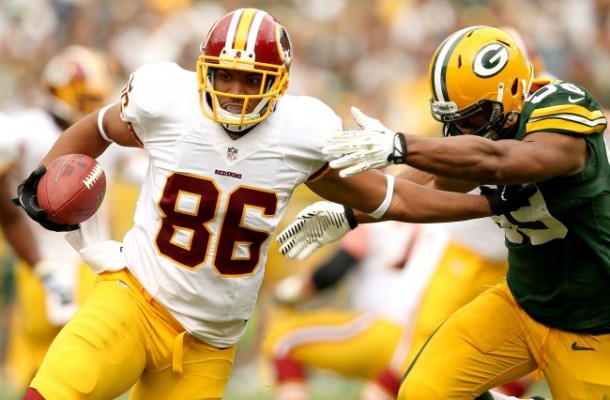 The season is finally over. The Carolina Panthers and the Denver Broncos stand alone at the tops of the NFC and AFC respectively. Every team is looking up at these franchises trying to figure out what they have to do to be the winners of the conference next season. Who will represent each conference in Super Bowl 51?
It all depends on the luck of the draw. We all know that in the NFL no one can predict how the ball bounces (metaphorically.)
So what do the Washington Redskins have to do to match these dabbing Panthers? They seem to have the offense they like with Desean Jackson, Kirk Cousins, and Jordan Reed. The offensive line is young and hungry as well. Can they find that bell cow back? We'll see.
We all know that the Skins' problems lie on the defensive side of the ball. Jay Gruden will have to do something special in free agency and the draft to establish a defense that will consistently stop people. That would help, but what do the fans want to see?
Thankfully we have Draftp to speak for those fans. His Redskins mock drafts have been a hit in our draft community and he is back with another one.
His 2016 Redskins mock draft picks below:

This draft is based on a couple of FA moves that can happen that will effect this draft. If the Redskins add a new starting center and some D line help then this draft has a better chance of panning out.
1. Redskins: Shawn Oakman DE Baylor

Rd. 1 pick 21. The Redskins select DE Shawn Oakman 6-9, 290 lbs. Oakman is a genetic freak that will rise up draft boards after teams get a chance to watch and interview him at the Scouting Combine. The Skins need to add youth to the D line and it is hard to ignore a guy as talented as Oakman is and could be.
2. Redskins: Kentrell Brothers ILB Missouri

Rd. 2, pick 53. The Redskins select ILB Kentrell Brothers 6-0, 238 lbs. Brothers play reminds me of a young London Fletcher. He is always around the football making big plays. Strong hitter, great tackler, a real nose for the game. Can win starting job in training camp.
3. Redskins: Karl Joseph S West Virginia

Rd. 3 pick 85. The Redskins select SS Karl Joseph 5-11, 197 lbs. Joseph is yet another great defender that you will find always around the football. Joseph plays the game with a chip on his shoulder. One of the best hitters in college football he is a reliable tackler with some ball skills.
4. Redskins: Sebastian Tretola OG Arkansas

Rd. 4 pick 120. The Redskins select G Sebastian Tretola 6-5, 334 lbs. Tretola is a big and nasty dude that will add quality depth to a young strong offensive line. Tretola has an outside chance on winning the starting LG job.
Click Here for Rounds 5-7!!