Ultimate Washington Redskins 2016 Mock I
Updated: January 16, 2016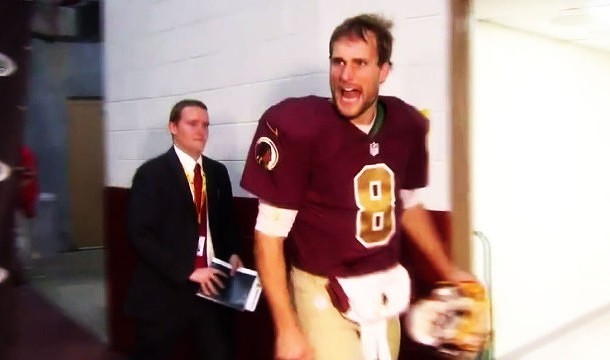 The Washington Redskins successfully conquered the NFC East during their 2015 campaign. Who saw Kirk Cousins coming in and almost leading this team to the promise land?
Yes, the Skins beat up on a lot of terrible teams in 2015 but there was still a lot to like. Jordan Reed became one of the most terrifying matchups in the game. Cousins became a calm, calculated field general who rarely made mistakes. Desean Jackson became that guy we say in Philly again.
On the defensive side there is a lot to desire. In Wild Card Weekend the Packers diminutive rushing attack looked unstoppable as Eddie Lacy and James Starks handed out a massive L to this defense. So what happens in 2016? Will this team get stout or will they splurge the picks on luxury positions?
Thanks to Draftp we have another Redskins mock to see what direction the fans would like the franchise go. Check it out.
Updated 2016 Redskins mock draft picks below:

In this my first post season draft I'm running a trade down scenario that has the Redskins trading out of the 1st round. In this scenario the 49ers needing a QB miss out on both Goff and Lynch at 7 and Cook goes to the Rams at 15 so the 49ers make the move to draft Wentz before the Texans can draft him at 22. In return the Redskins get Rd. 2 pick 39, Rd. 3 pick 71 and Rd. 5 pick 139. This move gives the Redskins 10 picks in the 2016 draft.
1. Redskins: Kendall Fuller CB Virginia Tech

Rd. 2 pick 39 ( From 49ers ) The Redskins select CB Kendall Fuller 6-0, 197 lbs. Fuller has 1st round talent but a knee injury causes him to fall to the 2nd round. Fuller is another in a long line on quality DB's to come out Va. Tech.
2. Redskins: Kentrell Brothers ILB Missouri

Rd. 2 pick 53. The Redskins select ILB Kentrell Brothers 6-0, 238 lbs. Brothers is one of the very few three down ILB's coming out of this draft. Brothers has good size and mobility with excellent instincts and anticipates well. Tackling machine..
3. Redskins: Nick Martin C Notre Dame

Rd. 3 pick 71 ( From 49ers ) The Redskins select C Nick Martin 6-4, 302 lbs. Martin may be the most NFL ready center in this years draft. He is solid in pass blocking but needs improvement in run blocking. He has shown good mobility for the position but needs some coaching up to become a complete played. Has a chance to win the starting job. Can play guard if needed.
4. Redskins: Karl Joseph S West Virginia

Rd. 3 pick 85. The Redskins select SS Karl Joseph 5-11, 197 lbs. Joseph has the potential to be the enforcer that the Redskins secondary has missed for a good many years now. Joseph is a tackling machine and a big hitter who also has shown a knack for getting his hands on the football.
5. Redskins: Chris Jones DT Mississippi State

Rd. 4 pick 120. The Redskins select DE/DT Chris Jones 6-5, 305 lbs. Jones is a solid defender that can at times dominate a game. He would be Hatchers future replacement. Has the skill set to be a solid starter.
6. Redskins: Sebastian Tretola OG Arkansas

Rd. 5 pick 139 ( From 49ers ) The Redskins select G Sebastian Tretola 6-5, 334 lbs. from Arkansas. Tretola Has great size and a nasty disposition. With question marks at LG the Redskins want to add quality depth to the line.
Click Here For The Rest of the Picks!
#YOULIKETHAT