Did Rick Ross Diss Philip Rivers on the "Milly Rock" Remix?!?!
Updated: January 12, 2016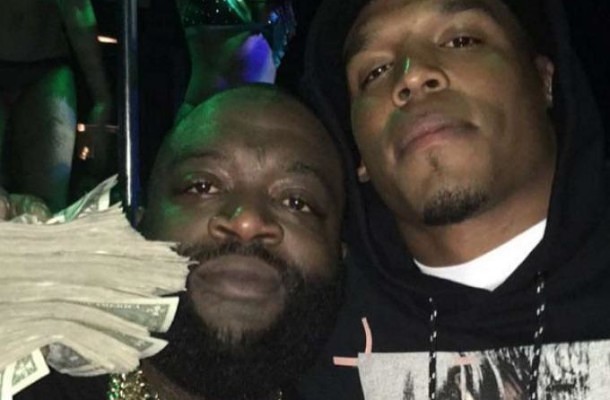 Mark this as the most random beef of 2016.
So I'm listening to the radio and I hear the song "Milly Rock" by 2 Milly and crew. Of course I turn it up as I like everyone else fancy myself as the best car dancer in the world when no one is looking. So as I'm Milly Rocking on every block at the red light all of sudden I hear Rick Ro$$' voice. It's a remix.
No biggie right? We'll Ro$$ starts spitting his verse and I'm caught off guard by one of the lines.
For some reason, Philip Rivers catches a diss in the track:

"You falling off like Philip Rivers/ Dab b-tch like I'm Cam Newton. DAB!"
Not sure if Ro$$ was just showing respect to Newton or intentionally meant to put Philip on the carpet.
Either way I'm doing my Milly Rock in my POLO T and POLO socks.