Missing? Browns Can't Find Johnny Manziel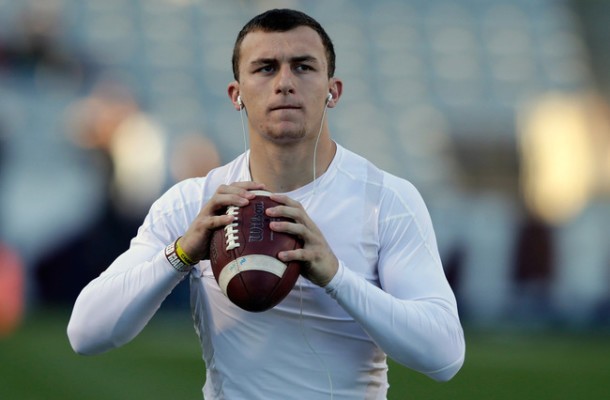 With the Browns officially wrapping up the 2015 campaign once again at the bottom of the league, all attention is on the disfunction in this franchise. Mike Pettine and Ray Farmer are gone, and apparently so is Manziel.
Pettine ruled Manziel out for the season finale due to "concussion protocol" but depending on who you believe:
A) Johnny Manziel never had a concussion
B) Johnny went to Vegas instead of checking into the protocol
All we know right now is that Johnny took a selfie on IG late last night with his dog and that today the Browns could not find him. That's right, the Browns could not find their starting QB:
JFF1: Reported this on @SNFonNBC re Manziel: Browns require players in concussion protocol to be seen by team medic at 9 am on Sunday …

— Peter King (@SI_PeterKing) January 4, 2016
JFF2: … even if they're not playing. Manziel didn't show up Sunday. Browns couldn't reach him on phone. At this point I can tell you …

— Peter King (@SI_PeterKing) January 4, 2016
JFF3: … Browns are so done with the guy. I will be stunned if he ever plays another snap for Cleveland. He wants to go to Dallas.

— Peter King (@SI_PeterKing) January 4, 2016
Looks like the Manziel/Cleveland/Pettine era is over. Not that it stood a chance. At least the Browns have the second draft pick and the Titans are the only team in front. Paxton Lynch is the obvious pick we will be mocking in our next mock draft.