The Los Angeles Chargers Are Here?
Updated: January 29, 2016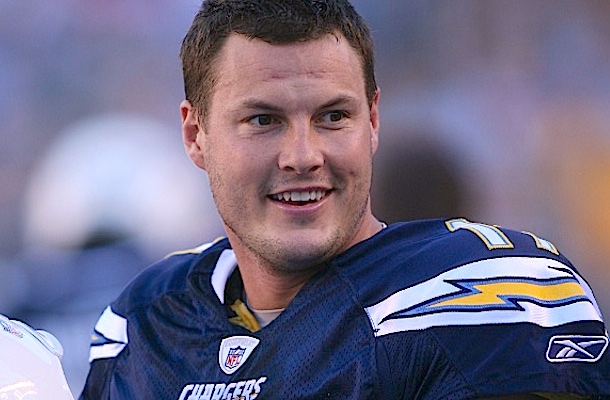 The Chargers has until March to determine if they wanted to join the Los Angeles Rams in the new million dollar stadium in Los Angeles and as of today, a decision has been made.
The Chargers will be joining the Rams in LA and becoming Los Angeles' second football team. A lot of people saw this coming after the trademark to "Los Angeles Chargers" was mysteriously filed a few days ago.
Chargers & Rams reach agreement allowing Chargers to move to Los Angeles & share a stadium in Inglewood. (via @sdut) pic.twitter.com/qDrzuz85sO

— SportsCenter (@SportsCenter) January 29, 2016
I wonder what Philip Rivers has to say about this? He's publicly been against the move. Now that its almost official, Rivers is going to have to own up on his words on the matter.
UPDATE: The Chargers will stay in San Diego for one more season.

UPDATE: Chargers owner Dean Spanos announces the team will stay in San Diego for the 2016 season and hopes for a long term stay.

— SportsCenter (@SportsCenter) January 29, 2016
UPDATE: Roger Goodell & NFL ownership have committed $300 million to assist in building a new stadium in San Diego. https://t.co/gH7xI74nip

— SportsCenter (@SportsCenter) January 29, 2016