Las Vegas Raiders? See What's Holding Things Up
Updated: January 28, 2016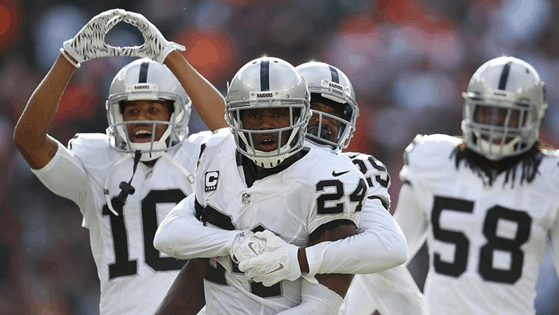 The Oakland Raiders are a team in a bind right now. They need a new stadium but they are allegedly no where close with the city of Oakland on coming to an agreement. The team flirted with moving to Los Angeles, but the St. Louis Rams already took the opportunity to play in the new LA Stadium and the Chargers are right behind them.
So where does that leave the Raiders? They have to find another option. So far we've heard about San Antonio being a destination but a developer from another city has popped up to put his cards on the table:
According to a story on Thursday in the Las Vegas Review-Journal, Raiders owner Mark Davis is scheduled to meet Friday with casino mogul Sheldon Adelson, "possibly to discuss stadium details," the story said. Adelson is head of the Las Vegas Sands Corp., which owns several large casinos, and Adelson is also the new owner of the Review-Journal.

A Raiders official refused to comment on Davis's reported meeting with Adelson, or on its subject matter.
It would be kind of cool to see a NFL team in Las Vegas. I'm not sure how well they'd do in the long run but the NFL is the country's most popular sport by a LONG WAY and its a pretty safe bet you'll get some tourist traffic to the games as well.