Detroit Lions 2016 Mock Draft
Updated: January 19, 2016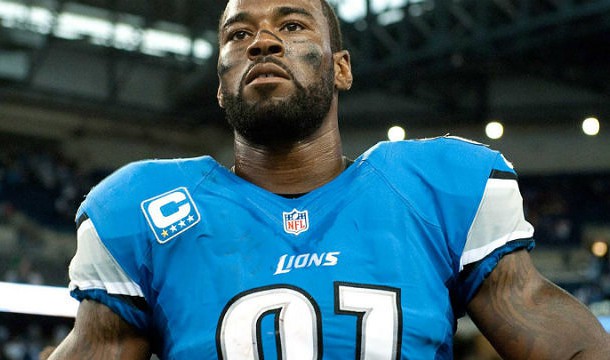 The Detroit Lions are a team that ran really hot and cold in 2015. After beginning the season near the bottom of the NFC North the Lions did the unexpected and rolled off three straight wins to finish up the 2015 campaign strong. Matt Stafford's numbers came back to form, Ezekiel Ansah looked unblockable, and the team found something in their change of pace backs Ameer Abdullah and Theo Riddick.
With that said, how will the Lions attack the 2016 off season? There are a lot of positions they can address, especially since Ndamukong Suh and Nick Fairley are both wearing different jerseys now.
Thankfully DrKelley has dropped a Lions 2016 mock on us to see what the fans are expecting.
His 2016 Detroit Lions Mock Draft below:
I am doing this mock with the Assumption that CJ stays one more season with Caldwell being retained. Any questions, just drop a comment.
1. Lions: Ezekiel Elliott RB Ohio State

R 1 P 16: I believe this pick will make this offense take the next step. They have Tate and CJ at WR. Ebron at TE. Invested picks in the OL in the past 3-4 draft. RB is a huge need. Abdullah can be a solid scat back and return man, but his fumbling issues will continue if counted on to be a feature back.
2. Lions: William Jackson CB Houston

(Unsure of actual pick number)R 2 P 47: Darius Slay has worked out for Detroit very nicely but outside of him they do not have much. Nevin Lawson and Q Diggs will continue to battle for the nickle and dime snaps. No longer can the Lions put the 80 year old Mathis opposite Slay. Jackson has very good size and he has a nose for the ball.
3. Lions: Sheldon Rankins DT Louisville

Rankins played very well and I would not be surprised to see him rise into the 2nd round after the Senior bowl and Combine.
4. Lions: Denver Kirkland OG Arkansas

Detroit could desperately use depth on the OL and with Elliott now in town and a new emphasis on running the football I think Kirkland could be a huge sleeper and potential starter over last seasons first round choice, Laken Tomlinson. That pick hasn't worked out at all and as a Lions fan they need to swallow their pride and move on.
Looking for More Mocks? Click Here!