Chicago Bears 7 Round Mock Draft v. 2.0
Updated: January 23, 2016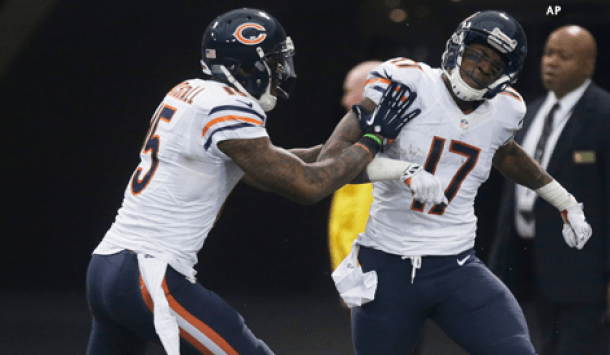 The Bears missed the playoffs in 2015 but all wasn't lost. Adam Gase seemed to unlock whatever potential that was left in the quarterbacking of Jay Cutler and young players such as Alshon Jeffrey and Jeremy Langford made names for themselves. With the defense looking better they should be able to add a decent player and compete in the NFC North.
There is a ton of potential for this squad if they can just get it together defensively. Out of the final 10 games of the season the Bears lost by less than 6 points EIGHT TIMES. That's literally the difference between making the playoffs and not in 1-2 plays a game.
What should Chicago do in the 2016 draft? Well, we have Bears fans on MDHQ who have submitted their picks. Check them out below and let us know what you think.
Onebigboy70's Chicago Bears 2016 mock draft below:
1. Bears: A'Shawn Robinson DT Alabama

2. Bears: Shilique Calhoun DE Michigan State

3. Bears: Jason Spriggs OT Indiana

4. Bears: Rashawn Scott WR from U of Miami

Rashawn Scott WR from U of Miami is who I would draft here at #4. Rashawn Scott is fast and has good size…..
5. Bears: Cassanova McKinzy ILB Auburn

6. Bears: Dadi Nicolas OLB Virginia Tech

7. Bears: Nate Sudfeld QB Indiana

6th round pick via trade with Carolina
8. Bears: Fabian Moreau CB UCLA

6th round pick via trade with New England
9. Bears: Graham Glasgow C Michigan

7th round Pick
Click Here for More Mocks!