Calvin Johnson to Retire From the NFL
Updated: January 31, 2016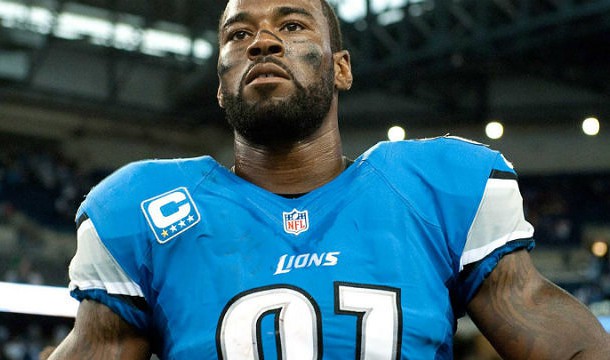 Lions WR Calvin Johnson has hung the cleats up. That's right the former Georgia Tech Yellow Jacket has decided that he will no longer but putting his body through rigorous NFL seasons.
It sucks as a fan but we have no idea what these guys are going through. Especially a big 6'5 receiver like Calvin who takes more than his fair share of hits from multiple players when he has the ball.
According to sources Johnson actually planned to retire before the 2015 season ever started:

Detroit Lions star receiver Calvin Johnson told his family and a close circle of friends before last season that 2015 would be his final year in the NFL, and he delivered the same message to coach Jim Caldwell the day after the regular season ended, sources told ESPN.

Caldwell told Johnson not to rush his decision — to take his time, sources told ESPN. Out of respect to Caldwell, Johnson agreed to do just that, according to sources.

The Lions have not given up hope that Johnson could change his mind, but one person who knows Johnson well said, "He's pretty content with his decision."

After nine seasons in the NFL, Johnson's body is beaten down. The five-time Pro Bowler has battled lingering ankle injuries and general body soreness to the point that it makes it difficult for him to return for another season, during which time he would turn 31 years old.

Johnson's body has been so sore, and his conviction so strong, that he shared his decision to retire after the 2015 season with only two teammates — quarterback Matthew Stafford and linebacker Stephen Tulloch — with the request that they keep it confidential, according to sources.

Stafford and Tulloch honored the request, and the rest of the Lions organization did not learn of Johnson's plans to retire until after this season, according to sources. At that time, the Lions issued a statement from Johnson that said, "Like many players at this stage of their career, I am currently evaluating options for my future. I would expect to have a decision regarding this matter in the not-too-distant future."

The Lions, in turn, said, "We obviously have profound respect for Calvin and certainly understand and appreciate his decision to give proper thought and consideration to his football future."

But unless Johnson has the change of heart that the Lions still are hoping for but many are not expecting, one of the greatest players in franchise history is likely to walk away from the game.

Johnson played in all 16 games this past season, hauling in 88 receptions for 1,214 yards and nine touchdowns. It was his sixth consecutive 1,000-yard season and the seventh of his career.

The No. 2 overall pick in the 2007 draft, Johnson had his best year in 2012, when he set the NFL single-season record with 1,964 receiving yards. He is the Lions' all-time franchise leader in career receptions (731) and receiving yards (11,619).
I remember when this guy was balling out at GT with Reggie Ball throwing him passes. He's made a career out of making questionable passers look good, now he can chill out and enjoy his money. Salute to Megatron on a great career.