Will You Watch The Rock's NFL Draft Series?
Updated: December 14, 2015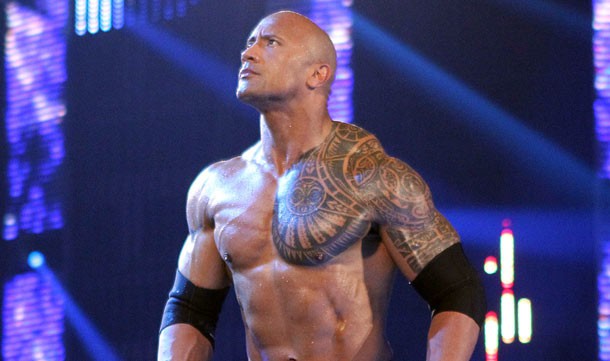 That's right. The pie eating, jabroni beating, smackdown laying PEOPLE'S CHAMP is covering the NFL Draft. Dwayne "The Rock" Johnson has announced that his company will be producing a draft docu-series that will follow athletes as they train for the 2016 NFL Draft!
Dwayne "the Rock" Johnson is heading back out on the field.

The pro-wrestler-turned-actor-producer (and former University of Miami defensive tackle) and producing partner Dany Garcia's Seven Bucks Productions have partnered with production companyLeft/Right and sports agency Athletes First to create a documentary series about college football players' intense preparation for the NFL draft. The series will follow some of the unique stories of the players and agents experiencing the physically and emotionally grueling four-month battle through All-Star games, the NFL Combine, Pro Day workouts and non-stop training in an all-out-effort to their achieve dreams of being drafted by an NFL team.
Several of these shows have been done before, including ESPN's own and they are usually kind of heart breaking to be honest. These guys train like madmen, put their lives on hold to chase a dream, and ultimately most NFL careers are less than four complete seasons.
Rock's show won't be immune to the fact that one day we'll look back and say, "Oh wasn't XYZ on that Rock show?"
Hopefully whoever gets signed for this series can make a career and avoid being an after thought.