Washington Redskins 2016 Mock Draft VI
Updated: December 2, 2015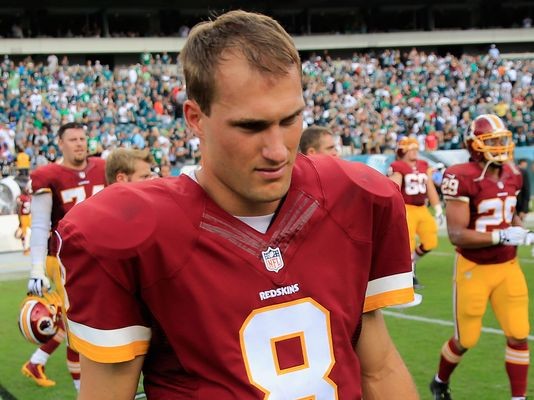 You like that, you like that! The Redskins like the fact that they were able to get a win over division rival New York Giants last week and are now 5-6 and first place in the NFC East.
The season isn't over and a lot can happen but with Tony Romo out for the year it looks like the Skins may be playoff bound. Who knows how that will work out, but for now we have a new draft thanks to DraftP for this energized Redskins team.
His 2016 Redskins Mock Draft is below:
I'm working a trade that has the Texans moving up from #19 to draft QB Conner Cook at #14. In return the Redskins get #19, #50 & # 155.
1. Redskins: Jayron Kearse S Clemson
( Pick per trade with the Texans ) Rd.1, pick 19. The Redskins select SS Jayron Kearse 6-4, 220 lbs. Kearse is a solid defender that will be able to start day one.
2. Redskins: Darian Thompson S Boise State
Rd. 2, pick 47. The Redskins select FS Darian Thompson 6-2, 210 lbs. Thompson has a chance to win the starting job in his rookie year.
3. Redskins: Nick Martin C Notre Dame
( Pick per trade with the Texans ) Rd. 2, pick 50. The Redskins select C Nick Martin 6-4, 305 lbs. Martin should be a nice fit for the Redskins and upgrade over the guys currently on the roster.
4. Redskins: Cordina Tankersley CB Clemson
Rd. 3, pick 76. The Redskins select CB Cordina Tankersley 6-1, 195 from Clemson. Tankersley has nice size and is well schooled DB.
5. Redskins: Tyler Matakevich OLB Temple
Rd. 4, pick 114. The Redskins select ILB Tyler Matakevich 6-0, 232 lbs. Matakevich plays with a big motor and is a tremendous hitter. He has a chance to be a rookie strarter.
Click Here for Part II!
More picks after you jump!