OBJ's Friend Says They Are Not Gay and Will Continue IG Dances
Updated: December 29, 2015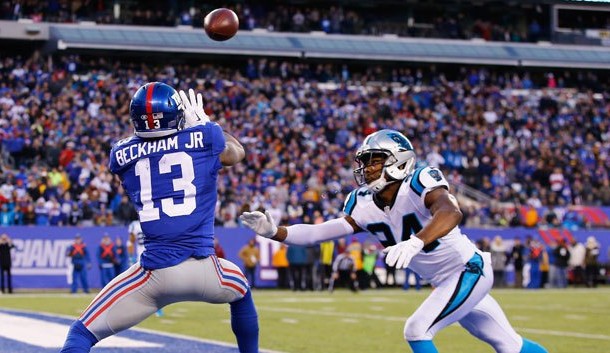 OBJ has caused a storm in just 32 career games. He already has one of the greatest catches ever, one of the fastest statistical starts, and he is also the career leader in Instagram dance moves.
Other players like Carolina's Josh Norman don't appreciate what Odell Beckham brings to the game but its obvious the fans do. OBJ is on the cover of Madden and among the most popular players in the league for a reason.
Well, one of the reasons are the controversy over OBJ's sexuality. Is he gay? Is he straight? Who cares?
It really doesn't matter when it comes to catching touchdowns but this is the internet and people are going to talk. Here is what OBJ's homeboy and former LSU teammate Kavahra Holmes had to say on the matter:
Lolll it's crazy how we been brothers for so long and if anybody really knows us know anywhere we go they see us being clowns and dancing but of course it's made as "we gay"
Lol ain't no shade no where in the mix.. Strictly brotherhood and just cuz we dancing having fun don't make us gay.. I dance with our without him and vice versa so the "gay" comments really funny .. We laughing … But we gone keep dancing lol.. Str8 up.. #SQUADDDDDDDDDDDDD @iam_objxiii
Of course people will always have their own theories but until he's caught on camera with a dude you have to let it go. Glad to see they are taking it in stride and not letting the internet make them upset about nonsense.
FLIP THE PAGE to see the dance move Kavahra and OBJ debuted with the post:
Pages: 1 2