OBJ's 5 Most Questionable Instagram Videos
Updated: December 20, 2015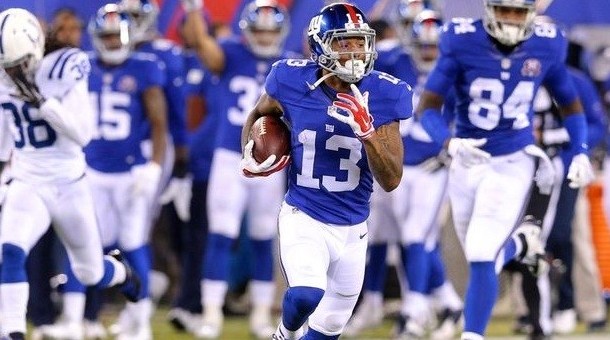 Odell Beckham Jr is one of the most recognizable faces in football today. He's also one of the best receivers in the game to boot. With that attention comes the eyes of haters and fans all over your social media.
Well, OBJ doesn't seem to care as he regularly posts dancing videos on Instagram for the world to see. The only problem? Well, I'll let you decide for yourself. I have no idea it was cool for guys to dance like this now. I guess it's called being "lit" these days. Who knows, I can't keep up with trends.
Warning before you proceed: you may never look at OBJ the same again.
If you care to proceed check out the top 5 Odell Beckham Dancing Videos below:

FLIP THE PAGES BELOW FOR THE REST: