Lebron Breaks Silence on #NoJusticeNoLebron
Updated: December 31, 2015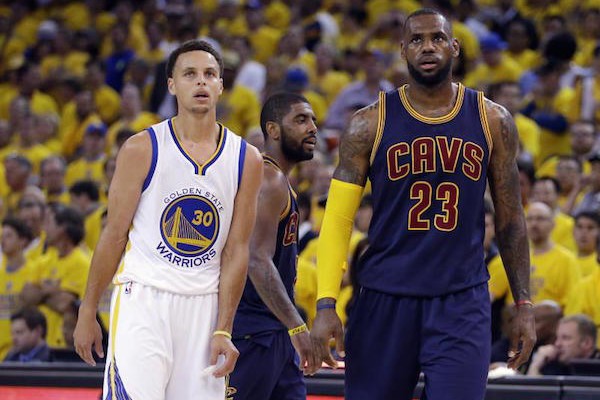 As you know, activists across the country (Twitter) want Lebron James to sit out of NBA games in response to the Tamir Rice decision in which no police were charged for shooting the 12 year old child to death for no reason.
It's a lot to ask of one man and maybe Lebron isn't the guy who's willing to throw it all away to make a statement. There is a bigger picture here and you have to respect that.
Lebron isn't going to breach his contract to demand justice but he has made an official statement on the matter:
"For me, I've always been a guy who's took pride in knowledge of every situation that I've ever spoke on," James said after the Cavaliers beat the Denver Nuggets. "And to be honest, I haven't really been on top of this issue. So it's hard for me to comment."

"I understand that any lives that (are) lost, what we want more than anything is prayer and the best for the family, for anyone," he added. "But for me to comment on the situation, I don't have enough knowledge about it."

"The most important thing that we all need to understand, the most important thing, this issue is bigger than LeBron," he said.

"This issue is bigger than me; it's about everyone. And gun violence and tragedies and kids losing lives at a young age, some way, somehow we need to understand that that matters more than just an individual."
Of course Lebron knows what is going on but he can't go #BlackLivesMatter mode. He's the most powerful man in Cleveland but he has to play it right. More can get done behind the scenes using the power Lebron has than making a public gesture and losing millions of dollars as well as hurting his brand in Mainstream America.
I think this about all you can ask for him to do right now. Are you sitting out of work for Tamir? Didn't think so.
RIP TAMIR RICE.