Browns Bench Johnny Manziel for Turning Up With the #FutureHive
Updated: December 31, 2015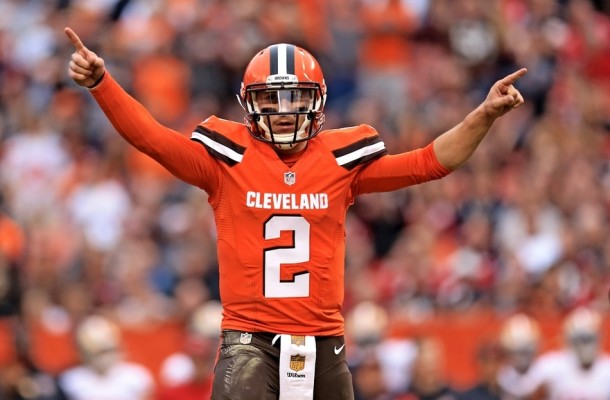 This Johnny Manziel/Future/Browns story just keeps getting more and more bizarre. The organization along with head coach Mike Pettine are allegedly furious at Manziel for posting a harmless video of himself dancing to Future's March Madness in Mike Evans' house.
So let me get this right… a grown man cannot dance in the privacy of his friend's house and post it on IG anymore? That will get you benched going into 2016?
Quick, no one tell Mike Pettine about OBJ's IG videos. His head might explode.
The Browns have now decided that Manziel has allegedly "failed a concussion protocol" and are going to bench him.
Browns HC Mike Pettine said it's unrealistic to expect Johnny Manziel to play Sunday now that the QB is in concussion protocol.

— Adam Schefter (@AdamSchefter) December 31, 2015
All this over dirty soda in the styrofoam:
#FutureHive
#Hendrix