2016 Cowboys Mock Draft: Post Romo Era
Updated: December 1, 2015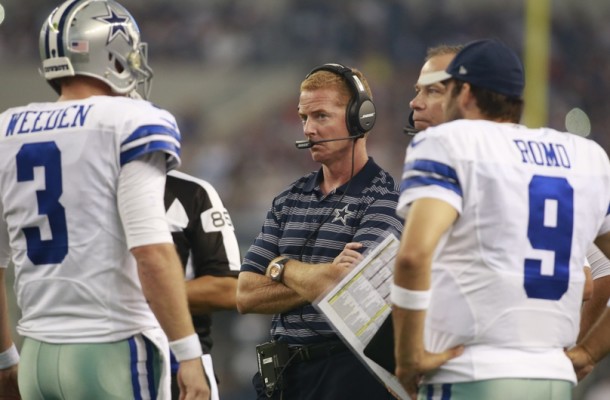 The Cowboys got beat down on Thanksgiving by the undefeated Carolina Panthers. There is no way to say it. Dallas lost 33-14 in a game in which Tony Romo re-broke his collarbone.
Yes people. Tony Romo is done for the year. 2015 is officially a lost season in Big D.
So what happens next? Where do we go from here? Cowboysfan1993 has an idea and has shared his picks at the draft community.
His Cowboys 2016 mock draft below:
1. Cowboys: Vernon Hargreaves III CB Florida
Round 1: The Cowboys have needs at CB, going into next year the CB situation looks like Orlando Scanderick, Tyler Patmon, and Deji Olatoye, which is not an ideal situation to be in. Cowboys need a QB, but not that early, they trade down and still get their guy. Vernon Hargreaves may not be physically impressive, only 5'11" and around 195 lbs. Count the fact that he isn't that fast either. However, play on the field is all that matters. He has only given up 2 TD in his career. He excels in man or zone coverage. Can play off as well. Is a sound tackler, and offers help in run support. He is also an effective blitzer. He has great hip flexibility to turn with the receiver, great at reading routes. Doesn't struggle with size or quickness when he's covering, he well versed and athletic enough to cover virtually anyone. Great open field tackler, made a tackle in the open field on Laquan Treadwell who is a good 6'3 with strength. Doesn't look comfortable in press coverage, and while he normally doesn't have issues with fighting off blocks, at times he seems to weak to fight off TE. Needs to get stronger, needs to improve in press. Ramsey may be the more exciting player, but Hargreaves is the better CB. He should start day one at the number 1 CB spot.
2. Cowboys: Jarran Reed DT Alabama
Round 2: The Cowboys defense doesn't operate at its fullest due to the lack of a big DT to clog up running lanes and absorb blockers in pass rush situations. Reed isn't just big at 6'3″ 315 lbs. he's also quick. He makes a mess in the run games as he can split double teams and make tackles, knows how to make his way down the line. Is an aggressive tackler, looking to punish ball carriers rather than bring them down. Offers just enough in pass rush, but excels in run defense. I can't find many things to complain about other than lack of pass rush, he will never lead a team in sacks, probably dropping him into the second round. Interested to see if scouts view Reed higher than Robinson.
3. Cowboys: Jonathan Bullard DE Florida
Round 2: I do not expect Hardy to be back. So Dallas will need another DE. Gregory isn't strong or big enough yet to handle the early downs. Mincey is getting older, and just a solid player. Bullard offers more than you can ask for in the second round. Marinelli loves versatile players, Bullard can play any position along the defensive line and in any scheme. He is best as a base DE, but can also move inside to DT. He is just pure power and aggression.
Click Here for the Rest of the Picks!