Washington Redskins 2016 Mock Draft V
Updated: November 10, 2015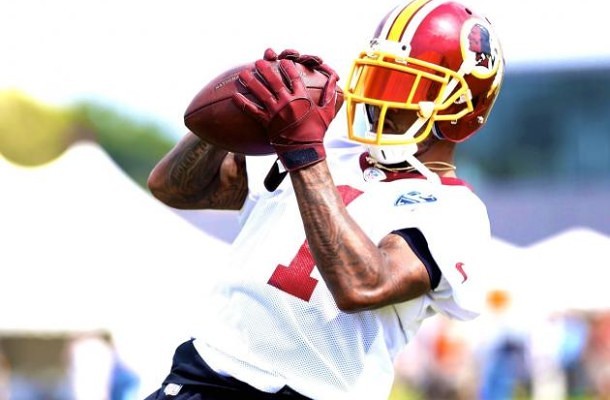 There isn't much to write about the Redskins this week. They lost and lost big. But everyone loses to the Patriots so let's just get right into it.
Draft community Draftp is back with his 2016 Washington Redskins mock draft picks. Let's get it.
Picks below:
After laying an egg against the defending Super Bowl champs, big changes in Washington could be looming. As an interesting note, in 24 games since taking the HC job Jay Gruden has only won 7 games while Jim Zorn had won 10. That's just not getting the job done.
1. Redskins: Jaylon Smith OLB Notre Dame
Rd. 1, pick 9. The Redskins select LB Jaylon Smith 6-3, 240 lbs. The Redskins linebackers are not getting the job done in run support with bad tackling and missed assignments. Smith is a freakish athlete that can play either OLB or ILB, he can cover TE's & RB's, rush the passer, speed to close in pursuit. He could help fix a lot of problems on the Redskins defense.
2. Redskins: Gunner Kiel QB Cincinnati
Rd. 2, pick 40. The Redskins select QB Gunner Kiel 6-4, 208 lbs. The Redskins are almost in reset mode, needing to find another franchise QB. Kiel has all the tools but he needs a season or so to be groomed into the position.
3. Redskins: Cameron Sutton CB Tennessee
Rd. 3, pick 74. The Redskins select CB Cameron Sutton 6-0, 189 lbs. The Redskins need to get help all over the defensive secondary where they have been obliterated this season by injuries. Sutton has flashed some nice playmaking abilities and is a very good returner. With the football in his hands he is a dangerous man.
4. Redskins: Karl Joseph S West Virginia
Rd. 4, pick 108. The Redskins select SS Karl Joseph 5-11, 197 lbs. The Redskins need a guy like Joseph to be a defensive enforcer, something the team has lacked since LaRon Landry left. Joseph's season ending injury should not effect his draft stock very much but I wouldn't be surprised if he was gone by this point in the draft. He is a guy I would consider moving up to get.
Click here for Rounds 5-7!