Jerry Jones Admits He Regrets Not Drafting Johnny Manziel
Updated: November 14, 2015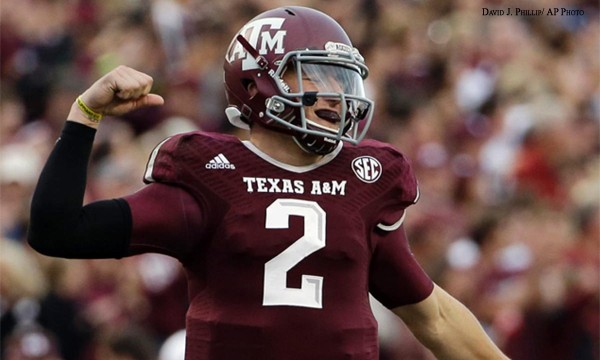 With the Cowboys suffering a 2-6 record, at the bottom of the NFC east, it seems like this is a season lost in big D. Tony Romo got injured and that was pretty much the nail in the coffin for Dallas' 2015 season.
If only the Cowboys had a legitimate successor to Tony Romo on the roster ready to go…. if only the Cowboys drafted Johnny Manziel!
Seems like Jerry Jones is still thinking about passing on Manziel in the 2014 draft and may be looking to rectify that decision if (when) the Browns move on from the former Heisman trophy winner.
Here is what Jerry had to say about his agony:
"We had Manziel at the top of our board, (still) on the board," Jones said. "So he's a legitimate board pick and we're sitting there and grinding through, . . . should we go for this opportunity to take a quarterback that high that's dropped down and start getting ready in case for when Romo is not here or God forbid if he got hurt? That's why I sat there to the last minute and stared at everybody and looked at everybody so that we could say, 'Is this that shot? One has dropped to us?'

"Now you can 'hindsight' and look at how things have gone in Cleveland, but still that's exactly why we sat there and had the agony."

–PFT
Reading between the lines I would say that Jerry is keeping a close eye on what happens in Cleveland and will be the first call that Johnny gets when he's released.