Jaguars Unveil All Gold Uniforms for Color Rush
Updated: November 13, 2015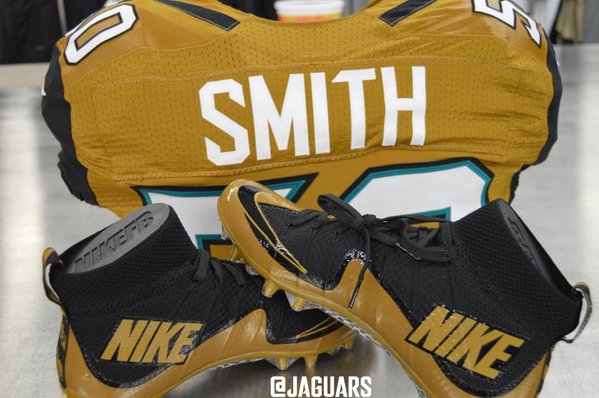 NIKE is letting their creative flags fly in the NFL. Similar to what has happened in college ball with NIKE's influence, teams in the pros are starting to experiment more with their color palettes and uniforms.
The NFL is behind this new "color rush" campaign that has teams wearing solid colors complete with solid color socks. The Bills unveiled a red/red combo last night along with the Jets who donned kelly green/green.
And now one more team will join: the Jacksonville Jaguars and their new gold uniforms.
Check out the photos of these interesting jerseys below: