Dallas Cowboys 2016 Mock Draft: Getting Help
Updated: November 25, 2015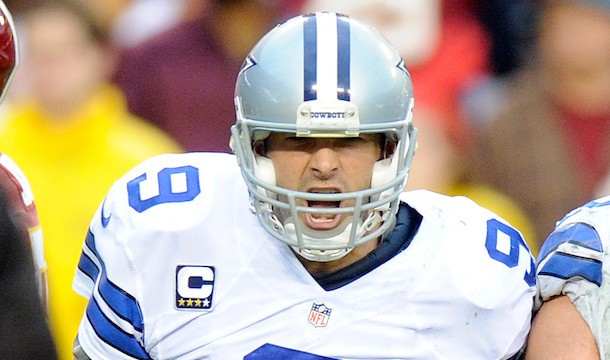 The Cowboys finally have Tony Romo back but all is not well in big D. The boys are currently fighting for playoff life at 3-7 and have to win out to even think about the post season.
If they miss the playoffs what will happen? Will Jerry Jones secure a backup QB? Will Greg Hardy be retained?
Who knows, but we do know Dallas needs help. Check out this 2016 Cowboys mock draft from Cowboysfan1993 with his perspective on what Dallas should do!
His picks below:
The Cowboys will trade down in this draft. The Ravens draft one pick before Dallas and they take Vernon Hargreaves over Ramsey. So Dallas already having a FS decides to trade down to pick 15. The pick up the team's 1st, 2nd, and 3rd round picks in 2016.

They will also receive a future 4th round pick in 2017. Dallas in FA will see both starting CB go. They also decide not to bring Greg Hardy back. They decide to sign Doug Martin, and George Iloka, a RB and S respectively.

They also decide to allow Wilcox to leave and they also let Church leave.
1. Cowboys: Myles Jack OLB UCLA
1st round: Dallas has a need at LB a serious one at that. Rolando McClain has been awful, Sean Lee simply can't stay healthy, and Hitchens is only solid at best. Dallas saw a lot of good players get taken before their pick. Dallas has been about drafting the best player available as of late, and they decide to get some bang for their buck in Jack. Jack is built for coverage, making him the best coverage LB in college, and he's not just good in coverage, he is freakishly fast and athletic. He is effective in pass rush situations as well. He plays with loose hips in coverage, he could potentially play S as well. He has doubled as a RB and has been effective there. He doesn't always deliver a crushing hit, but he makes up for it, with sound tackling ability wrapping up even bringing in smaller ball carriers, and breaks down well. Lacks ideal height and size for a LB, but Willis was about the same size, so that shouldn't be an issue. Dallas needs to also keep in mind that he had a torn ACL this year, but he seems like he will make a full recovery.
2. Cowboys: Jarran Reed DT Alabama
Round 2: I think that Dallas will re-evaluate their position on the 1 tech DT spot. Seeing as how Nick Hayden and no one else is able to man that spot, and it is really hurting their run defense. Dallas will get a true 1 tech in Reed. Reed is a 6'3″ 315 lbs. monster of a DT. He is the anchor on that defensive line in Alabama. He knows how to absorb blockers, and perception to move down the line to shed blockers. Double teams really struggle to slow down Reed. He knows how to make a mess of things in the backfield, he won't always come down with the tackle or the sack, but someone else makes the play due to how quick he can get in the backfield. Isn't a true pass rusher. I do feel that he is better than his teammate A'Shawn Robinson.
3. Cowboys: William Jackson CB Houston
Round 2: Dallas having let both Carr and Claiborne go, they need to get a CB to replace them. Jackson is a the size that Marinelli is looking for. He is 6'1″, but only 185 lbs. He plays aggressive, and uses the sideline well to force WR out of bounds if they somehow make a play on the ball. Doesn't get beat team and drives well on the ball. Can play press or off man coverage. Doesn't have strength to handle press well early on. Has hip tightness.
4. Cowboys: Travin Dural WR LSU
Round 3: Dallas needs a WR. They currently don't have a returner. But they can possibly sign someone in FA or maybe Lucky Whitehead takes the next step. Williams is not a number 1, and Beasley is strictly a slot WR. Dural is 6'2″ possesses nice size. He is good at creating contact drawing penalties on CB who cover him. Elusive, and easily read a defender and create separation. He is a playmaker, and is a good deep threat. He doesn't have elite speed.
Click Here for the rest of this draft!