Washington Redskins 2016 Mock Draft Pt. III
Updated: October 22, 2015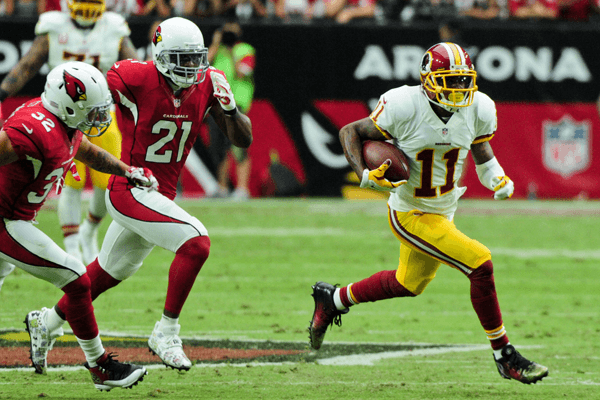 The Redskins came back to earth this week and had a pretty pedestrian game vs the surprising NY Jets. Head coach Jay Gruden is starting to feel the hot seat for sticking with Kirk Cousins but he isn't backing down from public pressure to bench him.
Will the wind continue to hurt Cousins' passing, or will he get it together next week? We'll see but for now let's look at the future.
The Skins need help particularly in the defensive backfield. We all know this. But what else do the Skins need?
Draftp has again graced us with a whole new set of 2016 Redskins mock draft picks. Check them out below.
Picks below:
After Week 6 my Redskins (2-4) are starting to dig a hole they might not be able to get out of. With this mock draft I'm working on some very early trade scenarios. This trade is with the Bears who win a bidding war with the Texans to move up to get QB Jared Goff. In return for Rd. 1 pick 6 to the Bears the Redskins get Rd. 1 pick 7, Rd. 2 pick 39 & Rd. 6 pick 183… Redskins Needs: QB, CB, FS, ILB, TE, WR…
1. Redskins: Jalen Ramsey S Florida State
( From the Bears trade ) Rd. 1, pick 7. The Redskins select FS Jalen Ramsey 6-1, 201 lbs. The Redskins need a lot of help in their defensive secondary. Ramsey is the best defensive back coming out of this years draft and he should be able to come in and start day one.
2. Redskins: Christian Hackenberg QB Penn State
Rd. 2, pick 37. The Redskins select QB Christian Hackenberg 6-4, 236 lbs. The Redskins have a glaring need for improved QB play. Hackenberg is playing behind a bad offensive line that is not only hurting his draft stock but also hurting his development. Hack has a strong arm and good mobility, a year on the bench could do wonders for him.
3. Redskins: Hunter Henry TE Arkansas
( From the Bears trade ) Rd. 2, pick 39. The Redskins select TE Hunter Henry 6-6, 255 lbs. The Redskins could really use an all purpose TE. Henry has all the tools to be a everyday starter.
4. Redskins: Ricky Seals-Jones WR Texas A&M
Rd. 3, pick 70. The Redskins select WR Ricky Seals-Jones 6-5, 235 lbs. The Redskins don't really have a lot of big REDZONE threats but Seals-Jones has the size and speed to fill that role.
5. Redskins: Kyler Fackrell ILB Utah State
Rd. 4, pick 104 ILB Kyler Fackrell 6-5, 250 lbs. from Utah St. The Redskins need to find a replacement for ILB Perry Riley Jr. who hasn't lived up to his contract. Fackrell has good instincts, very physical, nice combination of size and speed.
We arent done!!
Click here for the rest of the picks.
More picks after the jump.