Updated Philadelphia Eagles 2016 Mock Draft
Updated: October 18, 2015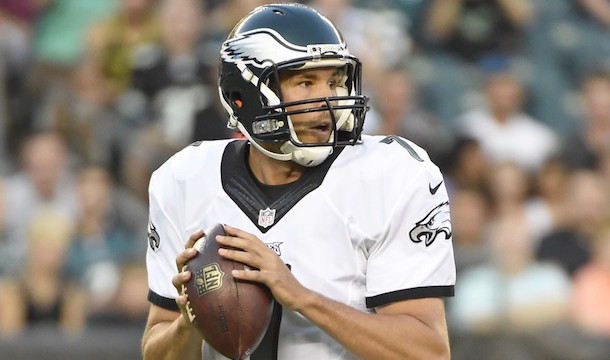 The Eagles are struggling under the leadership of Chip Kelly. Unable to stack up wins consistently, many are calling for Kelly to adjust his style in Philly. Will he run the ball more consistently? That is yet to be seen but we do know the Eagles are going to go down with style if they are going to go down.
Cowboysfan from the draft community has extended his picks to the rest of the NFC east and today we have brand new Eagles picks for you. What will Chip do? Check out this latest Eagles mock draft to see!
Picks below:
The Cowboys are currently drafting earlier than the Eagles, but I will save the Cowboys for last. Currently the Eagles are the second best team in the division behind the New York Giants.
1. Eagles: Laquon Treadwell WR Ole Miss
Round 1: The Eagles offensive woes are not only due to the QB, but to the WR as well. I don't feel the Eagles can rely on what they have. Aghoular is more of a complimentary WR for them, and while eventually I think Jordan Matthews can be a good WR in the NFL, they need another weapon and they choose the highest rated WR in the draft. Treadwell is like a less athletic version of Dez Bryant. He has a big frame and large catching radius. He's 6'2″ 215 lbs. He uses this size to his advantage shielding defenders from the ball. He has great body control and jumping ability to pluck balls out of the air. He has strong hands as well, that once it hits them, it's near impossible to jar the ball loose. He needs to better perfect his route running, and he doesn't have blazing speed.
2. Eagles: Cody Whitehair OG Kansas State
Round 2: The Eagles were foolish to let go of Evan Mathis and and right now it's killing them. so they have to draft a replacement. Whitehair is the most versatile O line in the draft being able to play anywhere. He will draw comparisons to Zack Martin. He isn't as good of a run defender but he isn't lacking in this area. He has enough athletic ability to reach the second level and block in space. He has great awareness. If scouts see just how versatile he is, he could be a first rounder.
3. Eagles: Zack Sanchez CB Oklahoma
Round 3: The Eagles have one of the better defensive fronts in the NFL, but their secondary is weak. Sanchez isn't the most physically gifted he is 6'0″ though, but he isn't fast. He relies on his smarts and ability to read routes. He stays close on the WR hip. His football knowledge will allow him to play in a zone or man defense.
More picks below:
Click Here for the rest of this draft!
Draft continues after the jump.