Washington Redskins 2016 Mock Draft V. II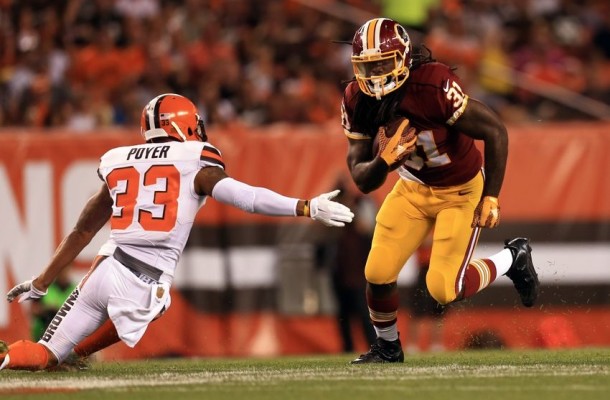 The Redskins have turned the season around! Yes, it's just been four games but the Skins look like a completely different team. Somehow, someway, Kirk Cousins has found some mojo in this offense. Washington is 2-2 and tied for the division lead. Shout out to Chip Kelly who has the Eagles at 1-3 right now.
Anyways, who will the Skins draft in 2016 to help the squad improve? Glad you asked because draft community member DraftP has come through with brand new picks.
Check out his picks below:
1. Redskins: Jalen Ramsey S Florida State
Rd.1, pick 14. The Redskins select CB/FS Jalen Ramsey 6-1, 203 lbs. Ramsey might not fall this far but you never know. Defensive secondary help is a big need for the Redskins.
2. Redskins: Hunter Henry TE Arkansas
Rd. 2, pick 47. The Redskins select TE Hunter Henry 6-6, 255 lbs. Henry is a complete TE that the team has been missing for sometime now.
3. Redskins: MarQuez North WR Tennessee
Rd. 3, pick 78. The Redskins select WR MarQuez North 6-4, 224 lbs. North has a great combination of size and speed that the Skins currently don't have on their roster.
4. Redskins: Cassanova McKinzy ILB Auburn
Rd. 4, pick 114. The Redskins select ILB Cassanova McKinzy 6-3, 253 lbs. McKinzy is known for his toughness and hard nose playing style.

We aren't done yet!
Click here for rounds 5-7
More rounds after the jump!