Did Matt Barnes Give Derrick Fisher That Work Over His Ex?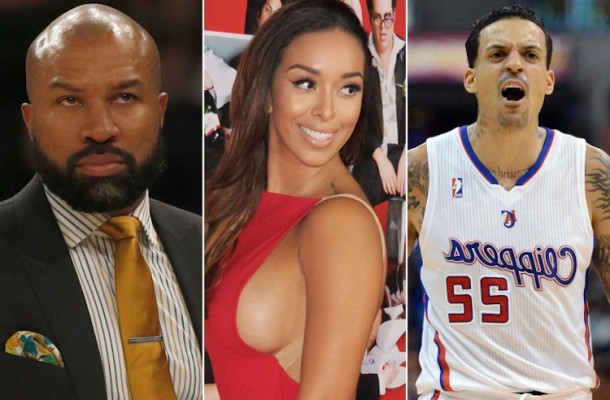 Matt Barnes is one of the OG's of the NBA. He's that guy that teams sign simply to toughen up their young guys and teach them the ropes of the grittiness in the NBA. He also isn't a bad defender and has a pretty reliable corner three.
But that isn't what this is about. This is about Barnes and his ex-wife, Basketball wives star Gloria Govan. Allegedly she is currently dating Matt Barnes' ex-teammate Derrick Fisher (yes that Derrick Fisher) and he isn't very happy about it:
"I'm like, first of all, why are you still up? It's like 10 o'clock at night," Barnes said. "So I text back, 'I love you and I miss you too.' Then I FaceTimed him. I'm just like, 'Hey, what's up buddy?'

"Now, Carter is like the rambunctious one. He's always jumping off the walls. And when I saw his face, he was just sitting there, and I knew something was wrong. I was like, 'What's wrong, Carter?' and he shook his head, 'No.' Then he lays his head down on the couch, puts a pillow in front of his face and says, 'Mommy's friend Derek is here.'

"This wasn't a phone call. We were on FaceTime. I could see him and the look on his face."
Now there is nothing wrong with Barnes checking in on his boys but the streets wanna knoooow *Meek Mill voice* one question:
Did Matt Barnes give Derrick Fisher that work?
Did Matt Barnes and Derrick Fisher actually fight?
No one knows but we do know whatever happened it was pretty loud and caused a commotion. Hopefully someone has footage of Matt Barnes or Derrick Fisher giving the other the beats. Whoever has it needs to go ahead and leak that footage.
#DoItForTheVine