Washington Redskins 2016 Mock Draft – Week 3
Updated: September 24, 2015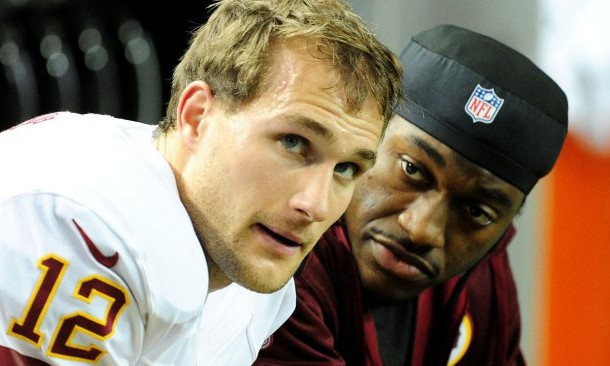 After benching starting quarterback Robert Griffin III for Kirk Cousins the Redskins' future wasn't looking bright. However two games in the Redskins are 1-1 in a divison that will not have Tony Romo or Dez Bryant quite possibly until next season. Anything can still happen but for now this team is overachieving.
The Skins are doing well, but will it continue?
Who knows. But we do know that no matter what this team has roster needs.
Check out our draft community member DraftP's awesome 2016 Redskins mock. He has a great sense for where the Skins should go.
His thoughts below:
After a week 1 loss to the Dolphins in which the team played well but shot themselves in the foot with penalties late in the game and a week 2 victory over the Rams where the team showed dominance in all phases of the game kind of makes Redskins fans optimistic about the season. There is a good chance the Redskins could be in a playoff race at the end of the regular season with a possible division title at stake. I'm figuring the Redskins might be able to get to a 10-6 record. One thing I really liked about the 2015 draft was the precedence Scot McCloughan made on toughness and I wanted to carry that over with this mock draft. Team needs: SS, TE, QB, ILB, FS, CB, FB, WR, DL
1. Redskins: Su'a Cravens S Southern California
Rd. 1, pick 21. The Redskins select SS Su'a Cravens 6-1, 225 lbs. Cravens is a hard hitting safety that will make his home in the box. Cravens is solid in coverage and has the size to cover TE's. This might not be the top need for the Redskins but upgrading this position must be a priority.
2. Redskins: Hunter Henry TE Arkansas
Rd. 2, pick 53. The Redskins select TE Hunter Henry 6-6, 255 lbs. There is a glaring need for an all purpose TE. Henry is a solid player that can come right in and take a starting job. This should be a welcomed pick for Skins fans.
3. Redskins: Kevin Hogan QB Stanford
Rd. 3, pick 85. The Redskins select QB Kevin Hogan 6-4, 228 lbs. It would be safe to say that if the Redskins are taking a QB at this point in the draft then Washington should be pleased with Kirk Cousins. Hogan is a promising prospect that has played in a pro style offense and although he has had his ups and downs in college, giving him a couple of years to develop in the pros might give the Redskins a heck of a player in the near future. Hogan has a nice combination of mobility and arm strength. He just needs time to put it all together.
4. Redskins: Kevin Byard S Middle Tennessee
Rd. 4, pick 120. FS Kevin Byard 5-11, 207 lbs. from Middle Tennessee. This might be a bit early to take Byard but this guy plays all over the field, from returning kicks to blocking field goals his play speaks for itself. This is a definite position of need for the Redskins. The starting FS is Kedric Golstonis 32 years old, after him the talent level drops off tremendously.
The Draft Continues!
Click Here for the Next 4 Picks.
More picks after the jump.