LeGM Resigns JR Smith: 2 Years $10 Million
Updated: September 3, 2015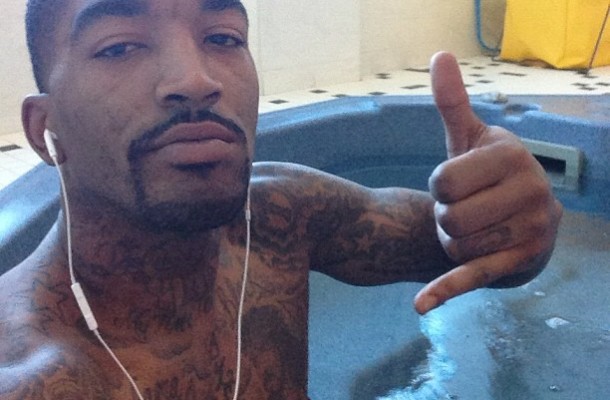 Looks like JR Smith hasn't played his last game as a Cav after all. After rejecting his player option and being a free agent all summer, Earl Smith Jr. has finally accepted a two year deal with the reigning Eastern Conference Champion Cleveland Cavaliers.
Hopefully Smith finds himself on a more consistent hot streak during next playoffs. It didn't look like he could miss in the playoffs versus the Hawks but couldn't hit water falling out of a boat in the last NBA Finals.
If things go right and Smith isn't traded he will be looking for redemption next year:
The Cleveland Cavaliers officially re-signed guard J.R. Smith on Wednesday.

Smith previously agreed to a two-year, $10 million deal.
The gang is back together minus Tristan Thompson (why is he rejecting $80 million?!) LeGm should be happy regardless.