#FailForCardale: Cardale Jones to Keep Starting Job For Now
Updated: September 23, 2015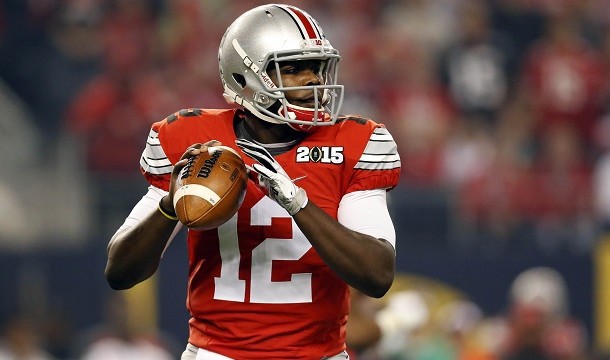 Ohio State barely won against Northern Illinois last weekend in a game in which Cardale Jones played terribly. Jones threw two picks and completed less than 50% of his passes before being benched in favor of J.T. Barrett who of course helped OSU secure the win.
Will Cardale keep his job?
That's what everyone wants to know. For now Urban Meyer says the answer is yes.
JUST IN: Urban Meyer announces Cardale Jones will remain Ohio State's starting QB. pic.twitter.com/t2pbQ5azlK

— FOX Sports Live (@FOXSportsLive) September 23, 2015
Cardale didn't play that well against Virginia Tech either in my opinion. I don't know what's going on with him but everyone is going to be on alert for the switch if Jones can't knock the rust off this weekend.
OSU's next opponent is Western Michigan.
#FailForCardale