#FailForCardale: Is Cardale Jones the #1 Overall Pick?
Updated: September 9, 2015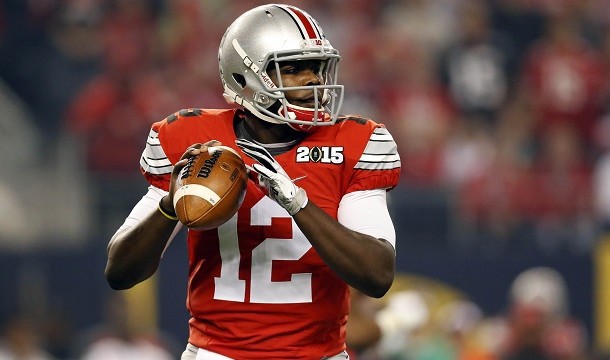 Cardale "12 GAGE" Jones is starting off 2015 just as good as he finished 2014. Against Virginia Tech he led Ohio State to an exciting victory while posting a respectable stat line of 9/18, 182 yards, 2 td, 1 int.
With all the excitement around this team right now, one has to ask if Cardale Jones on his way to being the #1 overall draft pick? Many draft pundits have already elevated him to that spot for what that's worth.
Jones is a big 6'5/6'6 guy with a cannon for an arm and a toughness to stand tall under pressure in the pocket. He's a leader and a good guy in the community. But he isn't the #1 pick. At least not yet.
Why?
Simply because we haven't even seen what his teammate Joey Bosa has to offer this season. Bosa was suspended for one game for violating team rules. Ohio State has so much talent it isn't even far-fetched they may have not only the #1 overall pick on their squad, but the #2 as well.
#FailForCardale