Early Bird Redskins Mock Draft IV
Updated: September 4, 2015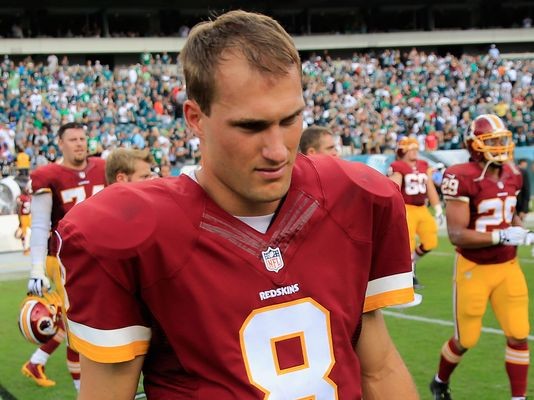 The NFL season is just a week away and here at MDHQ our members are quickly posting new mocks. As you've seen before we have a ton of mocks already posted and luckily for Redskins fans we have Draftp who posts Washington Redskin's 2016 mock drafts!
The Skins are going to have a rough season unless something amazing happens that no one is foreseeing. Let's check out how they might rebound in 2016.
Here are the mock picks:
In this draft I have the Redskins finishing the 2015 season with a disappointing 6-10 record which means they would probably be drafting around the 8-10 position per round. This would most likely mean that the team's top need again will be QB. This years draft should have about 5 or 6 possible future NFL starters to choose from. Other glaring needs for the Redskins is TE,C,FS,SS,FB,WR (6ft or better).
1. Redskins: Christian Hackenberg QB Penn State
Rd. 1, pick 8 The Redskins select QB Christian Hackenberg 6-4, 236 lbs. Hachenberg has a big arm and comes from a pro style offense.
2. Redskins: Dan Voltz C Wisconsin
Rd. 2, pick 42. The Redskins select C Dan Voltz 6-3, 312 lbs. Wisconsin has produced some talented offensive lineman over the years and Voltz is possibly one of the better ones. The Redskins need a bigger and better option at center.
3. Redskins: Deon Bush S Miami
Rd. 3, pick 73. The Redskins select FS Deon Bush 6-1, 205 lbs. Bush has been used all over Miami's defensive secondary. He is a tough, hard hitting FS with exceptional ball skills
4. Redskins: Kyle Carter TE Penn State
Rd. 4, pick 107. The Redskins select TE Kyle Carter 6-3, 242 lbs. Every young QB can use a good TE as a safety net and by getting "Hack" someone he already has chemistry with will have great upside in his development as a QB. Carter is a darn good pass catcher with a knack for making highlight reel catches but can also have some ugly drops.
The draft continues!
Click here for Rounds 5-7
More picks after the jump!