Jets Worried Shirtless Geno Could Get Infected Throwing at his Home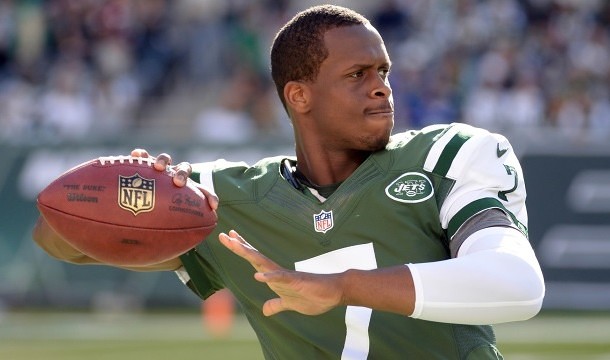 Jets QB Geno Smith has some free time on his hands these days. He is currently out for six weeks after getting his jaw broken by a now former teammate. Apparently the scuffle was over a $600 plane ticket that Geno refused to reimburse.
Geno was chilling at home, allegedly, when he was caught throwing some passes shirtless complete with eye black. No word if he was running actual plays or just playing some throw-and-catch.
Either way the Jets are pretty upset about this:
"He shouldn't be doing it right now," Jets coach Todd Bowles said, via Dom Cosentino of NJ.com. "We handled that internally. We had that discussion."

"He just got surgery; you don't want him getting infected," Bowles said. "[The doctors] said he couldn't do anything physical, so I'm going by the rules of what they said. . . .

"As an organization, we handled that. It's not disappointing; it's something you don't want to do. We addressed it."
Hopefully Geno gets well soon and gets cleared to throw soon. Until he gets back Ryan Fitzpatrick and rookie Bryce Petty will be steering the ship for the Gang Green.